Meet Our Partners in Haiti
Posted by Natul Middlebrook on
"It hasn't been easy, but it's alway been good."
We love Grangou's Co-founder's words about the work they do in Haiti.We wanted you to hear Carrie's heart about the work they do and how you can help without hurting.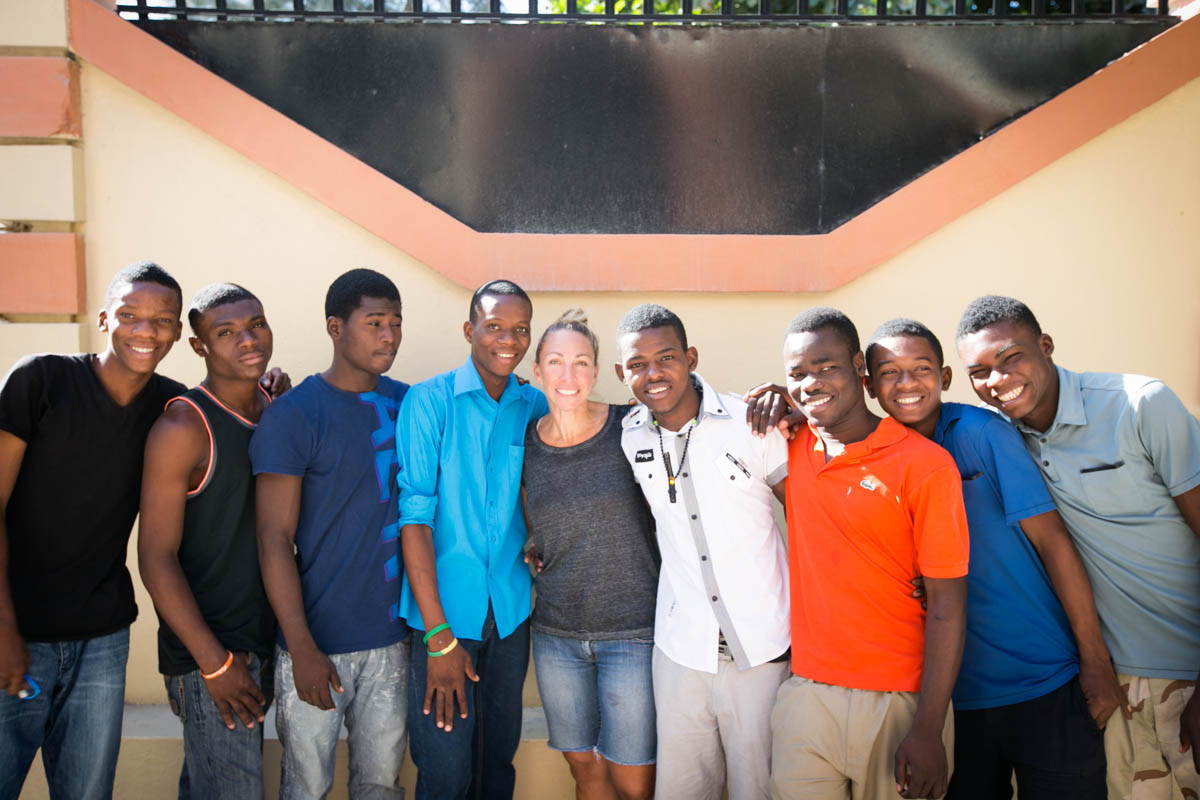 Hello HUGG friends! My name is Carrie Gibson and I'm one of the co-founders of Grangou. As someone who has been working with kids in Haiti for the last decade, I appreciate that Natul has given me this platform to share a little bit about our work and experience relative to her latest blog series.
We run Travay Bondye, the name of the home for abandoned and at-risk children in Port au Prince, Haiti. I say "home" and not "orphanage intentionally". Using the word "orphan" or "orphanage" conjures up images and thoughts that can be confusing.
Children come into our care for a variety of reasons. Many have one living parent and many have two living parents. They may have come from an abusive home or a dangerous living condition.
Many were sent to the streets by their parents or abandoned in a market or on a street corner, Others were seriously ill, malnourished or neglected. The stories go on and on. The one thing that is common throughout is that all our children have experienced severe trauma and need a safe place to recover and grow.
There is very limited foster care in Haiti and little government support for children who are being abused, neglected or are simply unwanted. In fact, Haitian social services has placed many children from unsafe environments with us because there are not many places for such children.
So, it brings up an interesting discussion. If the children have living parents, shouldn't everything be done to keep those families together? And without a doubt, the answer is yes. We agree that children should stay with their families in every case possible and we will help support those efforts, but only if the parent has the desire and heart to do so. In our 9 years of running the home, we have reunited several children with their families and when it all lines up, it is lovely and beautiful to see!
We try to help facilitate reunions, continuing with education support and check ins regularly. Anytime a safe, family environment is available; we choose that for the kids. But often, it is the parents who keep the separation. Sometimes reunification is not possible and it is not just poverty that keeps parents from being with their children. We live in a broken world and broken people do broken things at the expense of others, even their own children.
Grangou exists for these children.

So, what CAN WE do to help children in our home, knowing they have experienced loss and trauma? It is such a difficult question with no easy answer.
A group home is not the perfect solution, but we hang on tight, pray continuously, share the need and count on God's provision.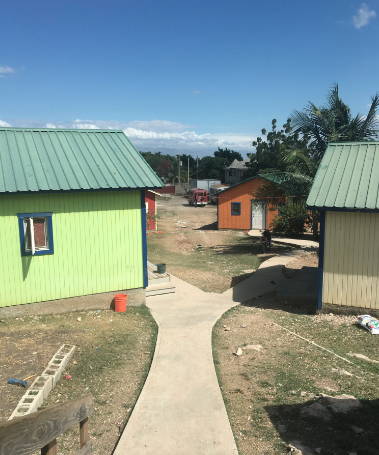 How We Work
We have assigned a house mom to each of the 6 small homes our children stay in to create family type environments. We have a counselor come in several days a week to work on healing. We take the children to church and volunteers from the same church come in for devotions and teaching. We send the children to private school and have tutors come in daily to assist with school work. We've partnered with HUGG on a Teens in Transition (TNT) home for those aging out.
But honestly, it's still not enough. There is always more to do. If you believe children deserve more, read on to see how you can join the work.
1. GIVE:
To be straight, Travay Bondye is reliant on donations from people like you to providefor the children. We can meet the basics but if we want to grow counseling andrecovery programs, expand staff training, teach trades/life/job skills, provide nutritiousfood and drinks we need people to give on a recurring basis. To plan accordingly, itsure helps to have an idea of what is coming in monthly. You can sign up for asponsorship or recurring donation at www.grangou.org. We are also in the midst ofpurchasing a permanent place to live. We believe investing in this permanent homewill provide the stability and security our kids long for. You can donate to that projecton line as well. We are in the home stretch and need to raise only another $75,000 tocomplete the $285,000 purchase. There are many other needs, we will happily shareif you reach out! We are a volunteer run organization. We do not employ any U.Sstaff and our Board covers our administrative expenses, meaning your donations go 100% to Haiti.
2. VOLUNTEER:
We need a ton of help stateside to keep things going. Social media, curriculum development, training tools, sponsorship coordination etc. are all needed. There's more too, just reach out and we can plug you in! Not quite ready? Sign up for our newsletter on the website and we will keep you apprised of future opportunities.
3.VISIT HAITI:
Natul touched on the fact that we don't run a ton of mission trips. We know there are attachment issues and it's confusing enough for our kids without bringing people in and out of their lives on a continuous basis.
However, we do organize a couple of key trips a year. If you have a skill such as medical, dental, electrical, plumbing, teaching, counseling, optometry, training etc; we need you.
We also do outreach and programs in the community with one summer trip and one Christmas trip. If you want to partner with our organization, we'd love to take you to Haiti to see the work and see how we can grow the partnership. What we are looking for are partners to continue and grow the work.
If you are looking to connect, partner and impact children's lives in a meaningful, ongoing way – we might be the right trip for you! We encourage our visitors to think about long-term impact and how they might help maximize the efforts of the people they are serving.
4. SHARE:
If you love Haiti, HUGG and/or Travay Bondye, tell people about it! Reach out to usand find out how you can host a gathering simply to raise awareness of our work. Ortell your church about it. Organize a gathering and we will send you materials to hostyour own Haiti night. Give it a shot!
5. PRAY:
This is last, but it is not least. God has blessed Travay Bondye in a stunning way. We are blown away by His goodness and grace and favor on these kids. It hasn't been easy, but it has always been good. Join us in specific prayer for finances to operate and grow the program and purchase the home, protection of the staff and children, spiritual growth for all, jobs for those transitioning out and for God's light to shine in Haiti.
I've shared a lot of information though I had really hoped to keep it brief. There is just so much to say and do and so much we want you to know!
Want to learn more?Please visit our website at www.grangou.org or email me at carrie@grangou.org.
We are waiting for you!
---
---
0 comment