3 Home Decor Trends That You Can't Live Without
Posted by Natul Middlebrook on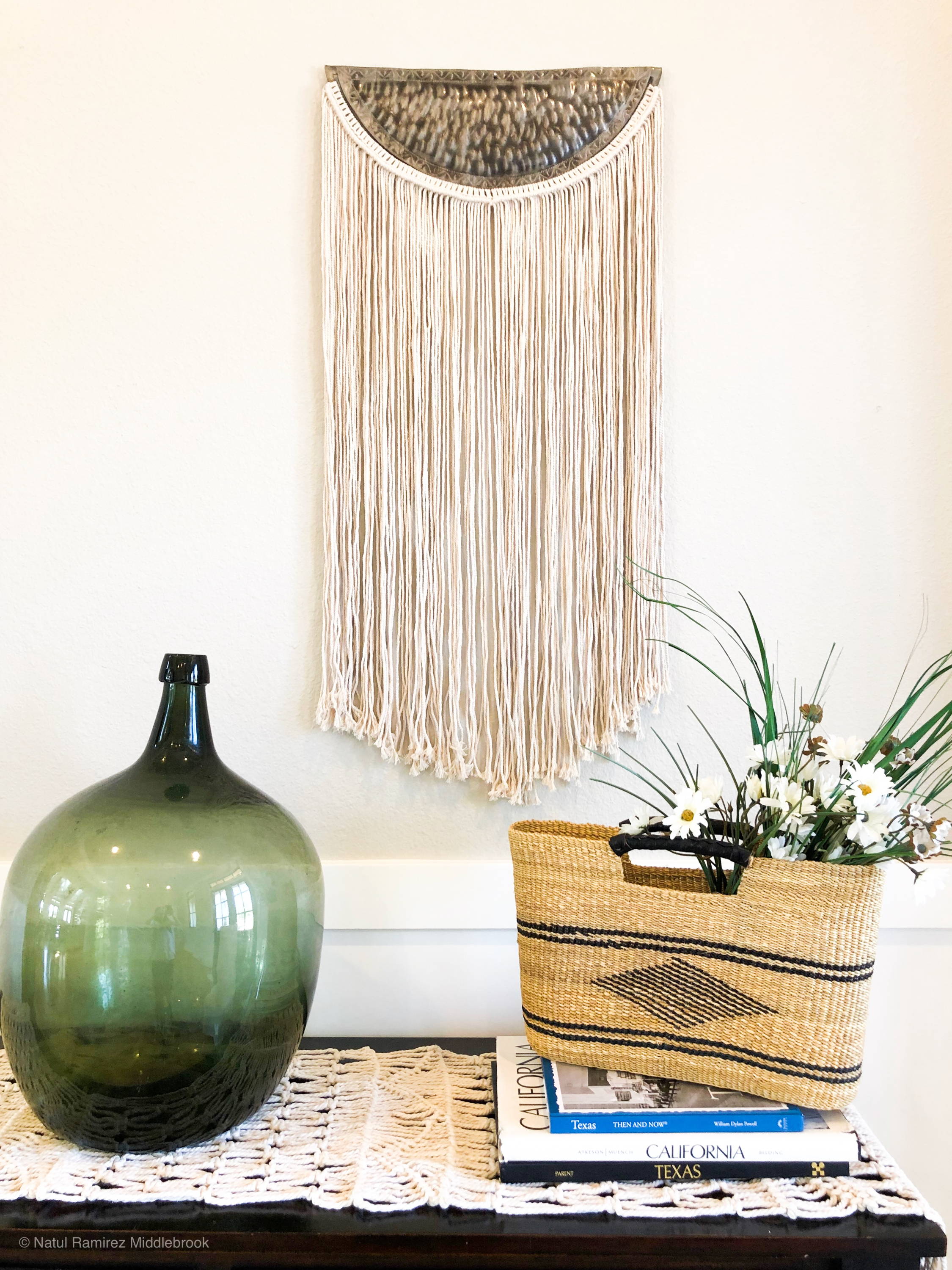 Remember the days of wine-colored accent walls and crackle painted furniture? As a daughter of the 90s, I remember beaming with pride as I mastered the multilayering process of trying to make old ugly furniture look….well…like a prettier version of old furniture.
Since then, I've seen my share of trends like sage walls, pergo floors and dried flowers. Was anyone else a flower drying fanatic?
I have embraced all these trends but none have captivated me quite like the eclectic features of a modern farmhouse.
I'm not an interior designer by any stretch of the imagination but there is something about this design era of home décor that defies prior design rules. It seems to me like it's less about following rules and more about capturing the spirit of a home.
It's about the vibes more than subscribing to a particular color or pattern or motif.
That's why I love the modern farmhouse concept! It brings together the iconic rural farmhouse with folksy, vintage patterns and rustic floors AND the edgy urban feel of the city with mixed metals, industrial tables and minimalistic style.
We've infused a global feel to our farmhouse as an ode to the makers with whom we work as we support their efforts by purchasing their goods. It really is OUR place—even if it breaks a design rule, here or there. Hey—we need a little grace over here!
So in the spirit of trending—I wanted to highlight some home décor DOS that I suspect will be here for several years to come!

Home Décor Trend #1:
Biophilia: Who Knew that Artificial Plants Would Make a Comeback?
Everyone seems to want to bring nature indoors and with artificial plants looking a little less plasticky—it makes me think twice about buying another real plant that I have to keep up with…you know, cause feeding another living being in my home seems more than my cluttered mind can handle!Natural fibers, faux succulents, grass baskets---they all give a low-maintenance nod to nature and add a freshness to your home that dead flowers in a vase can never rival ☺

That's why I love the HUGG plant hangers. In addition to cradling your favorite plant (real or artificial), they bring in a neutral, soft touch with a hint of boho.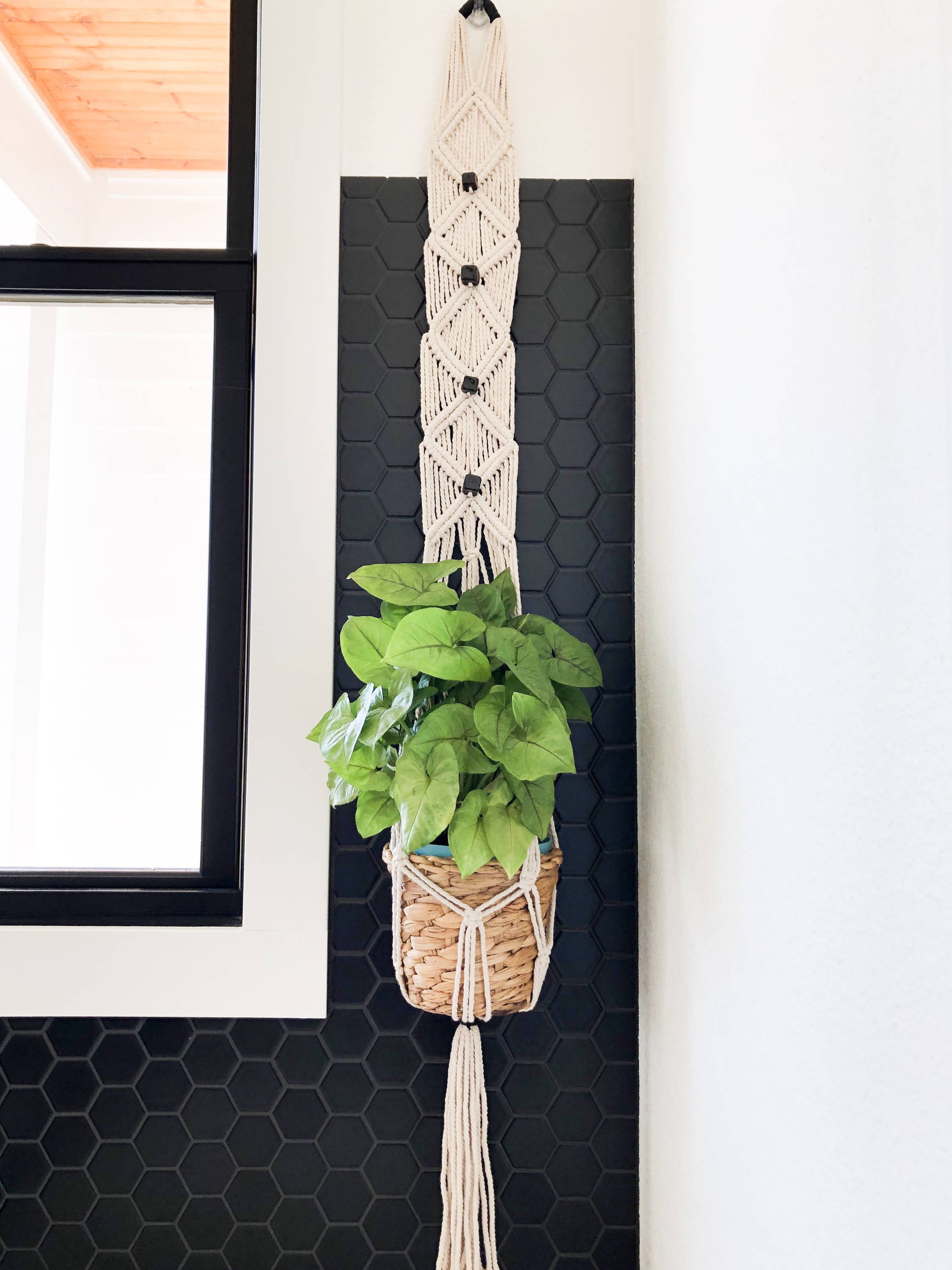 How about this natural grass wall accent from Anthropologie? It's another example of inviting the natural fibers of the outdoors inside your home. LOVE THIS!!!!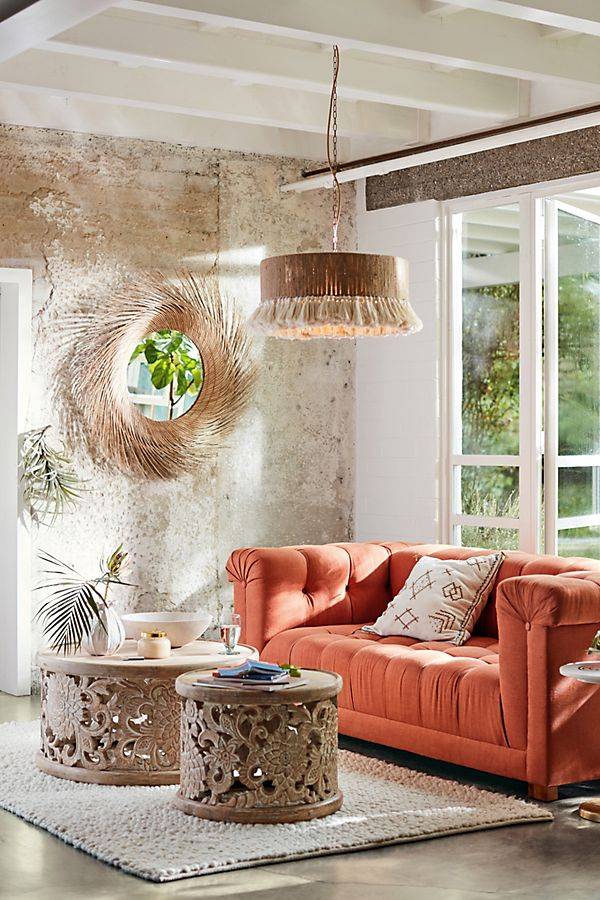 Home Décor Trend #2:
Neutrals, Creams & Whites; Guess What the Most Popular Home Color is Right Now?
If you guessed white, you would be correct. But not just any white—Chantilly Lace by Benjamin Moore seems to be the backdrop of choice.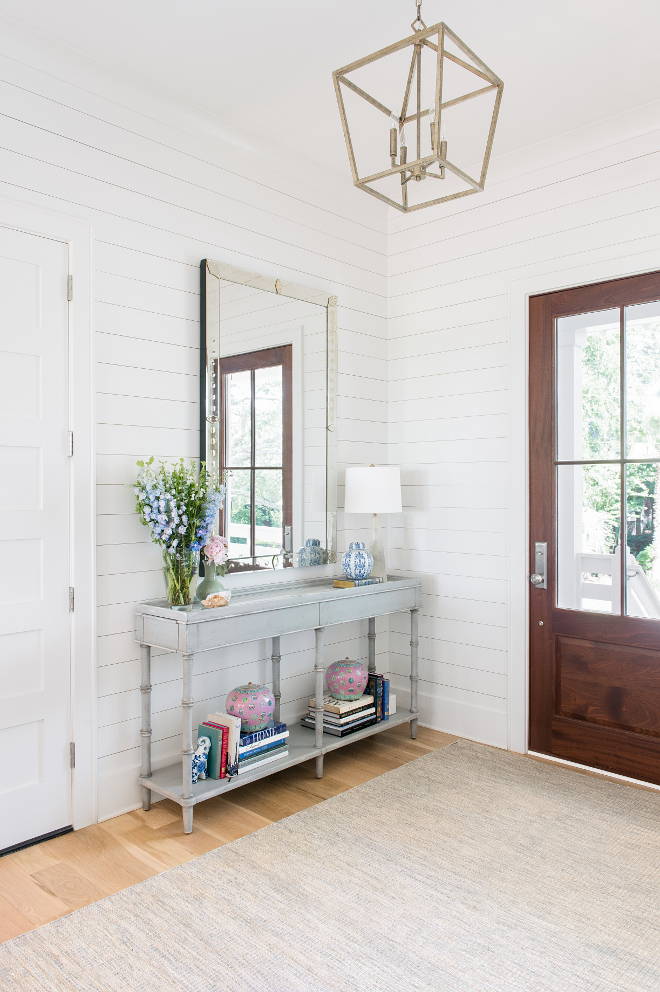 There is nothing that lightens the spirit quite like walking into a sunlit room unencumbered by clutter-- Just a light, fresh, light-cotton feel that invites you to sink deep into that sofa and read or sleep or sip on some Sauvignon Blanc—seems apropos, doesn't it?
That's why I am so in love with our Grande Macrame Table Runner. A simple, low-key color yet the fine hand-knotting adds a lovely touch to any room. And think beyond the table. You can add this piece to your bedroom or even feature as a wall hanging on a large wall with a collage of black and white photos. YOU decide—no rules, remember?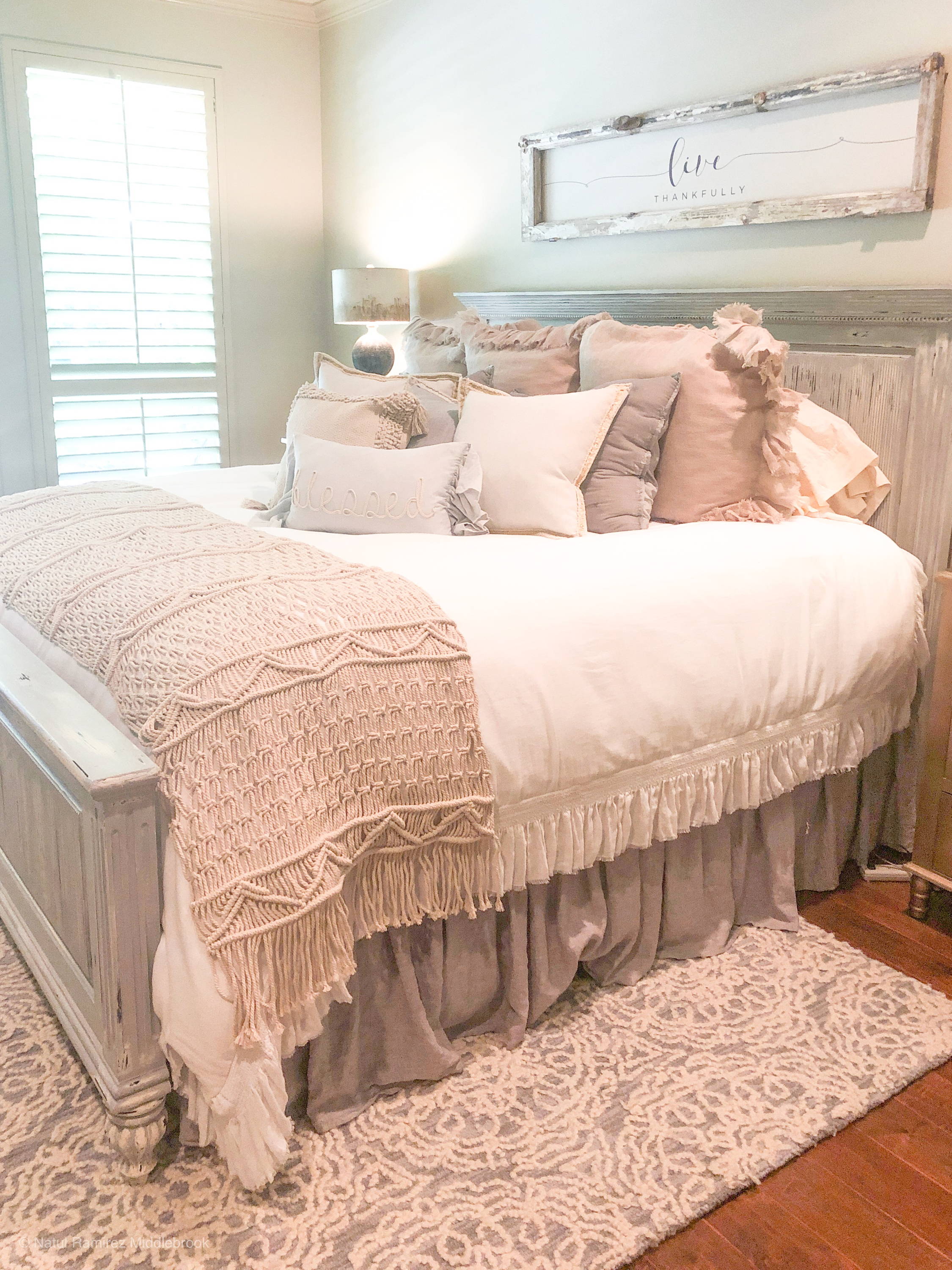 Home Décor Trend #3:
Ethnic Tribal Patterns; Everyone Needs a Sprinkle of Global in their Home
With so many Fair Trade artisan goods to choose from in today's marketplace, it seems like everyone needs a small detail of ethnic patterns in their décor. From baskets to throws to hand-painted ceramics, any nook and cranny can benefit from the explosion of color and global vibes a small piece of print offers to a space—no matter how traditional the space is.

I am especially drawn to black and white prints like these mudcloth pillows. Throw them on your sofa and be prepared to stand back and gaze at your global creation. Really—they are that stunning.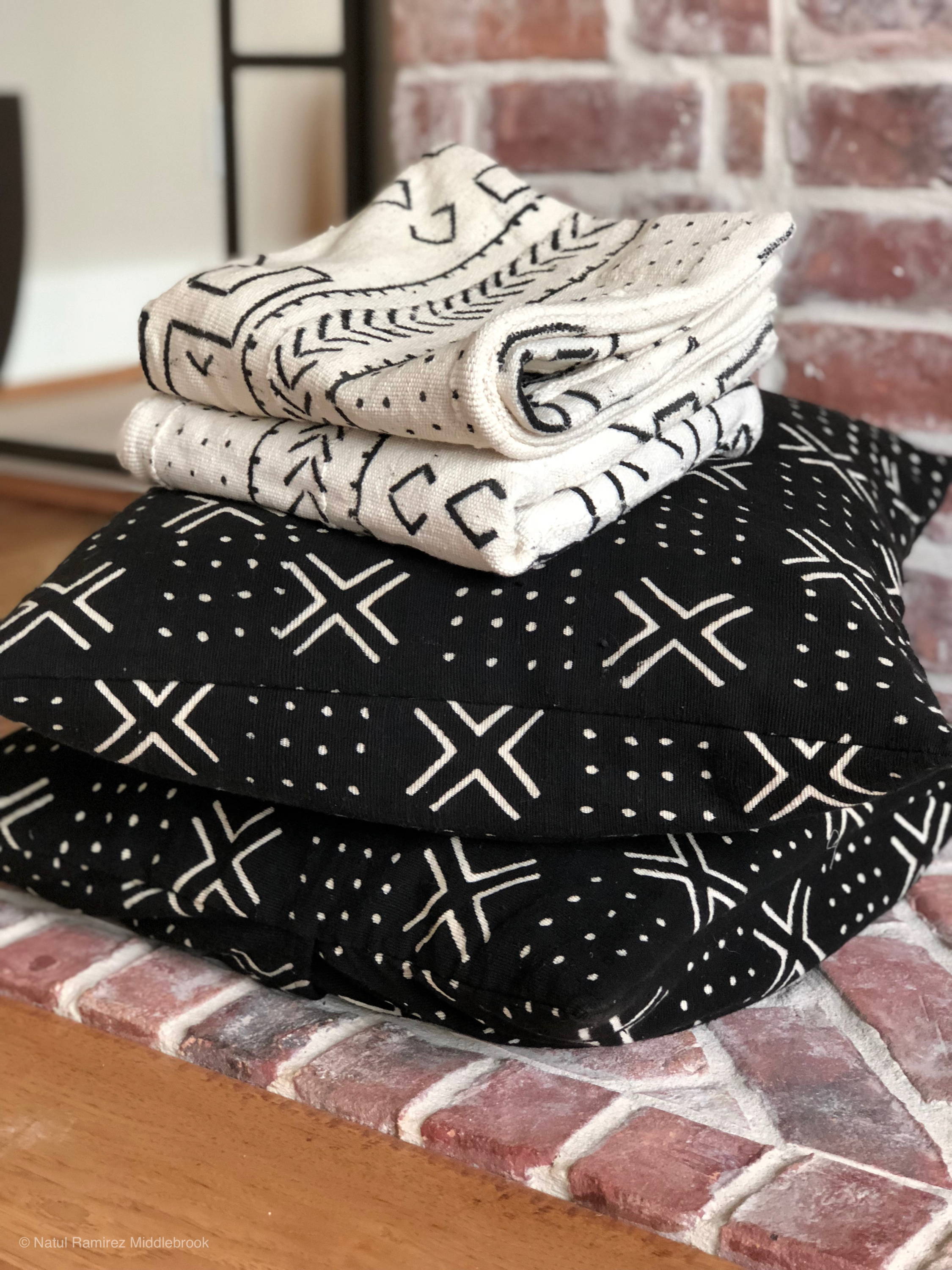 Of course, you can't go wrong with these baskets that employ mamas in rural villages of Rwanda. The bold print geometric patterns are not just a tribute to the powerful women who make them—but a reminder of how your stories intersect in this great global village.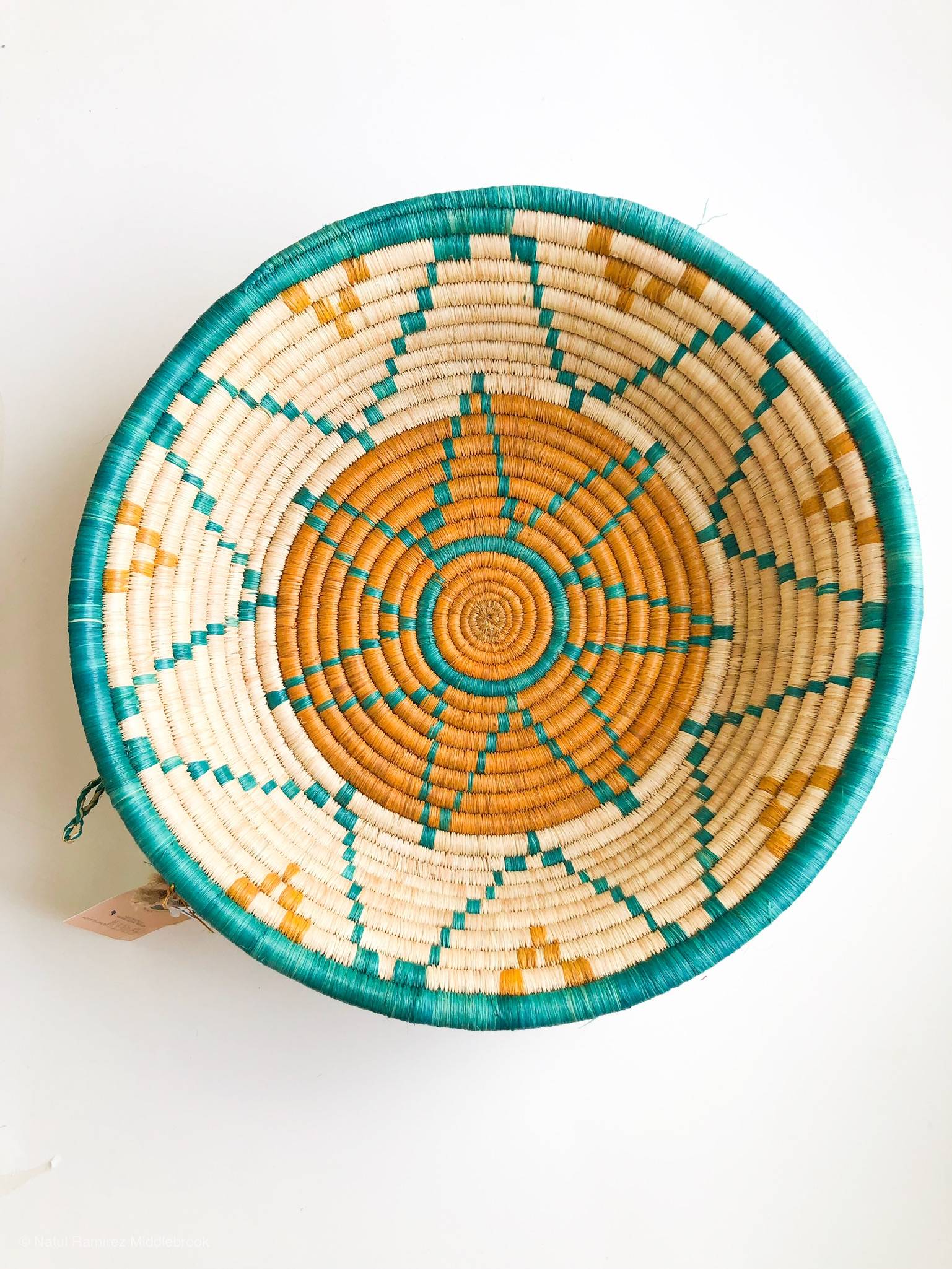 This Anthropologie photo from the Montreal Gazette, brings it all together in a neutral-toned living space with the biophilia love going on and the ethnic baskets.
Feeling inspired?
Get your own version of these top 3 trends by shopping HUGG Mission Market.
And we want to see pictures!!!

-HUGGS
---
---
1 comment