Cooking with Fair Trade Ingredients
Posted by Natul Middlebrook on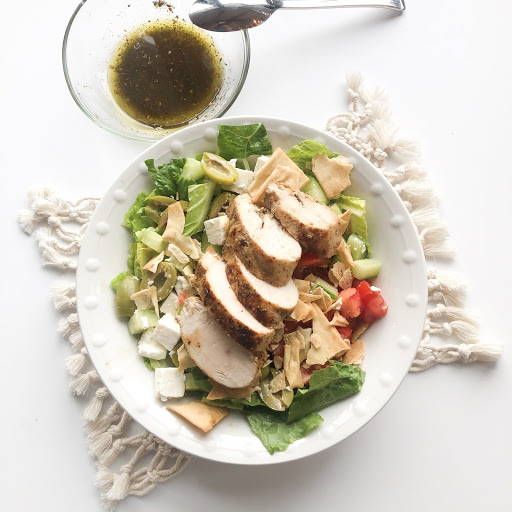 Hello! As promised, I'm switching gears this season and focusing on Fair Trade,Food & Fashion. I want to inspire you to implement small lifestyle changes that make a BIG impact on people and planet!
So follow me fellow foodies and fashionistas---let's get cooking!
Entry #1
Have you ever heard of the Middle Eastern spice blend Zaa'tar? No--it's not the magical machine that turned Tom Hanks from kid to "Big" overnight. That would be the Zoltar. What I'm talking about is a potent blend of spices that taste amazingly vibrant and woodsy.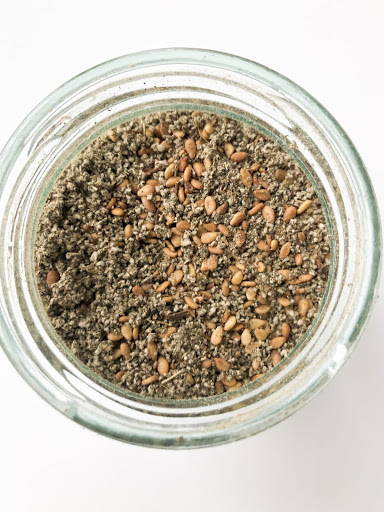 The first time I tried Zaa'tar was at a Mediterranean restaurant. It was a Chicken Fattoush Salad and the CHICKEN was out of this world FLAVORFUL. I don't get excited about Grilled Chicken Salads but this one was complex and vibrant and the crunch from the fried pita made every bite perfectly additive. I made it a quest to find out how the chicken had been prepared and soon discovered Zaa'tar! After purchasing my own Fair Trade blend--I'm kinda thinking it could be magical afterall.
History

This famous seasoning is used all throughout the Middle East. The word "Zaatar" is believed to be derived from an ancient type of oregano, referred to in the bible as Hyssop. Holy Hyssop! In the bible, Hyssop was known for its cleansing effects and was used in connection with curing diseases. It was also ceremoniously sprinkled over the Jewish Passover Lamb. Doesn't surprise me that today, oregano is known for its antibacterial properties and can be found in natural remedies.
What's In it?

I'll start with WHAT IS NOT IN THIS BLEND--there are no fillers like wheat, chickpeas or even sawdust (not kidding). The essentials of a good blend include sumac, roasted sesame seeds, sea salt and some form of herb like oregano or thyme.

What to Do with It

While the uses for spice blends are limitless, this potent mixture is perfect for infusing depth and Middle Eastern SOUL to otherwise soulless chicken breasts. It is also good for adding an exotic touch to sour cream or yogurt dips or for simply sprinkling over a salad.
As for me and my house, the Zaa'tar blend is used to make the perfect marinade. You won't believe the flavor your boring chicken breasts are about to bust out

Fair Trade Zaa'tar

The particular blend I am using for this marinade is from Sindyanna of Galilee, a woman-owned non-profit in Israel that works to use business as a catalyst for peace for Arab and Jewish farmers in Israel.
"Our staff consists of Arab and Jewish women who share a vision of peaceful coexistence, and work towards this goal side by side with skill, care, and a passion for the craft."
Beautiful, right?
You can order it online (they have awesome new packaging) but if you're local to The Woodlands/North Houston area, I recommend visiting WC Trading Company, a Fair Trade store at Woodlands Church. This is where I purchased my Zaa'tar blend as well as many other Fair Trade goodies.
Now, to get cooking. I wanted to pay homage to that Fattoush Chicken Salad I had in Houston years ago and the Zaa'tar blend inspired me to whip up my own little fattoush…(say it out loud).

Here's my version:


Cooking 101 Nugget:Every good marinade has at least 3 components:1 Part Acid3 Parts OilFresh Herbs.
⅛ c Red Wine Vinegar
⅜ c Cold-Pressed Olive Oil
2 Tablespoons Zaat'ar Seasoning

1. In a small glass bowl, add the red wine.
2. Slowly drizzle in the olive oil while you stir with a fork.
3. Sprinkle in the Zaa'tar.
4 Organic Chicken Breasts, trimmed
2 Heads of Romaine lettuce, cut
1 tomato, small-diced
½ C Pitted Olives
½ C Feta Cheese
½ C Cucumber, small-diced
Thin Pita Chips
Kosher Salt
Additional Ingredients:

Avocado Oil or other high-smoke points
Dressing
2 Tablespoon Red Wine Vinegar



6 Tablespoon Olive Oil (about ¼ C)
1 teaspoon Zaa'tar MixSalt to taste
Ok, let's do this...
1. Add chicken to the marinade, make sure it is submerged.
Cover and refrigerate for at least 3 hours or overnight.
2. Preheat the over to 375 degrees F.
In an oven-safe skillet, preferably cast iron, heat up 2 tablespoons (TBLS) oil.
3. Remove chicken from marinade and discard the marinade.
Lightly season the chicken with salt. Once skillet starts to smoke, sear chicken on both sides for 3 minutes each.
4. Remove from stove top and place sizzling skillet in oven for about 10 minutes or until thermometer reads to 165 degrees F.
5. Rest chicken for a few minutes before slicing on the diagonal.
6. Place a bed of romaine in medium salad bowl, add the remaining vegetables and top with the sliced chicken. Finish with broken up pita chips.
7. Drizzle with your favorite Greek dressing OR make your own dressing using the same (but new) ingredients for marinade. 1 part Vinegar, 3 parts Oil, Sprinkle with Zaa'tar and a generous sprinkle of salt. Stir vigorously and drizzle over salad.
8. Eat to your little fattouch's content:)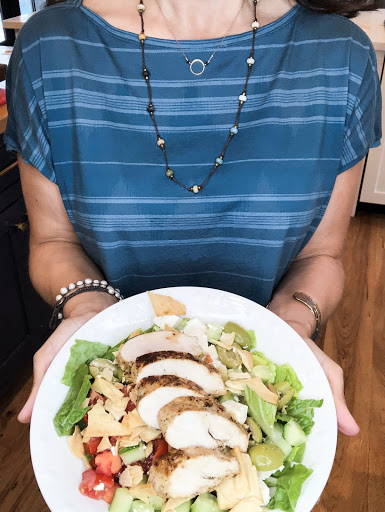 ---
---
0 comment