Look What's New At Madewell!!!!
Posted by Natul Middlebrook on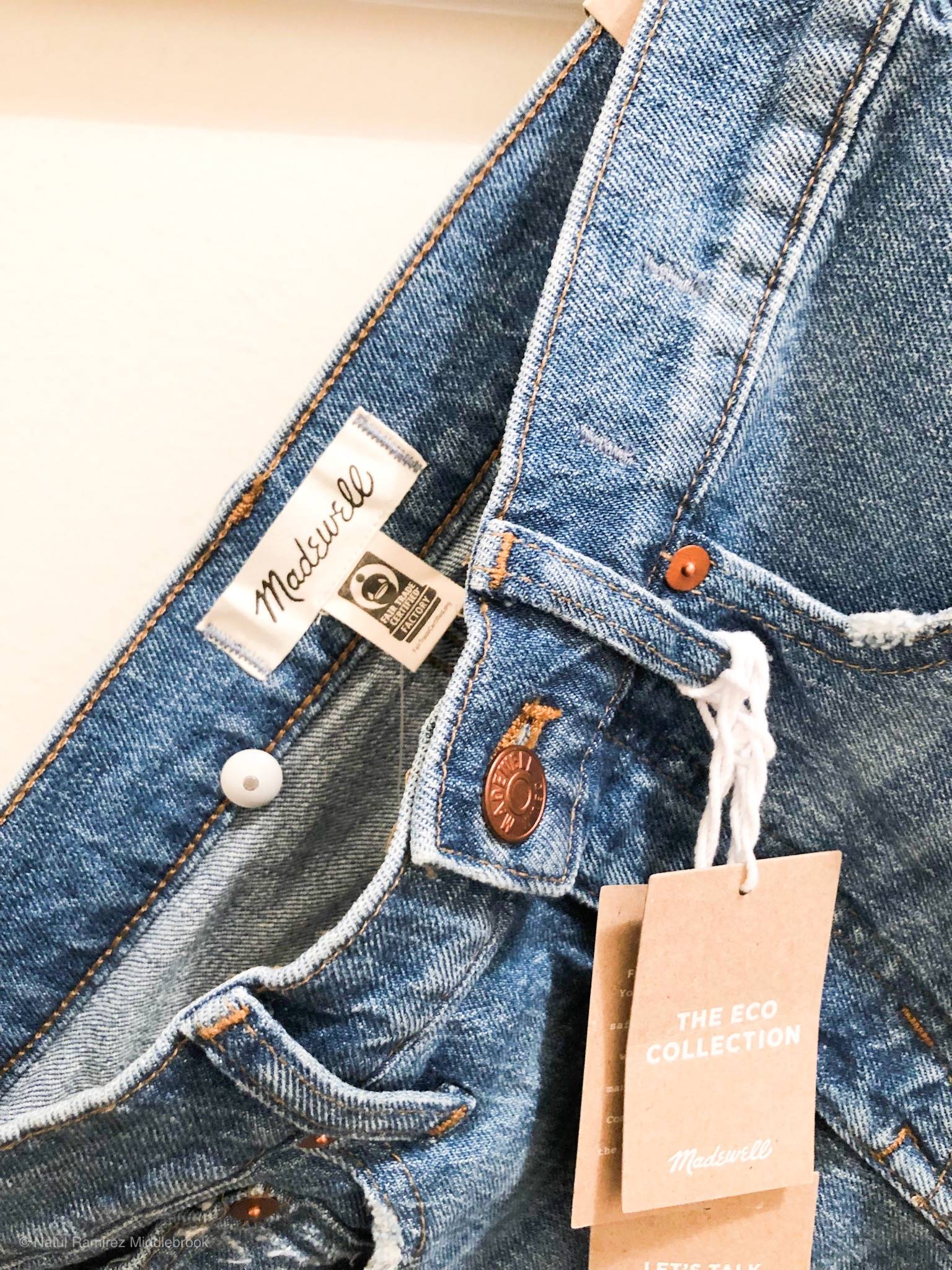 So let's say your'e doing a cleanse or an intermittent fast...

and you're invited to go out with friends to your favorite restaurant. You go, although the only thing you can have is filtered water with lemon and maybe a large bowl of kale. It's not the same right? You realize that having a full belly at your favorite restaurant is what makes it your "favorite". Boo.

That's how shopping felt for me for a long time when I made a commitment to ethical shopping. It was like a hardcore diet and everywhere I went there was a buffet of forbidden food. Sooner or later—it happens.

You break your zen-like discipline and go after the very thing you vowed to avoid.

It's extreme.
It's serious.
And it's unrealistic.

I learned that BALANCE is essential to making ethical shopping part of my lifestyle. I stopped comparing myself to women who vowed a life of non-fair trade chastity.

I learned to do the best I can with what I know and pursue to know what I do not.

It's called conscious shopping.And it looks like this:

1. I buy less.
It's not about stuffing my closet. It's about buying high-quality pieces that align with my style.

2. I look for U.S made clothing.
Although a purist would say that this doesn't mean the fabrics were made ethically— I can bet that a U.S.A factory is, at a minimum, paying a livable wage and not using child labor.

3. I use an app called Good on You.
Although the app is strict on upholding the highest standards of ethics and MANY mainstream companies fall short of their approval, it DOES state efforts companies are making towards improved practices and I take these small initiatives as a step in the right direction.

4. I buy Fair Trade.
Although it's more difficult to buy Fair Trade for my children and not as practical—I really do make an effort to purchase fair trade when it comes to jewelry, coffee, chocolate, home accessories and my clothes.

When I learned about Madewell's Fair Trade initiatives. I was so HAPPY I could cry. To me, it means that companies are responding to the call of conscious shoppers to elevate their sourcing practices for GOOD.

Learn about Madewell's Fair Trade Certified Denim.The entire J. Crew brand is aiming to commit to partnerships with suppliers that are demonstrating efforts to better working conditions for employees. They are starting with a not-so-small collection of denim-ware that includes jeans, shorts, skirts and jackets!

Lucky for me—I made a beeline to the Madewell at Market Street and felt like a carb-free mom in an Italian pizzeria with magical carb-free crust! It was THAT good.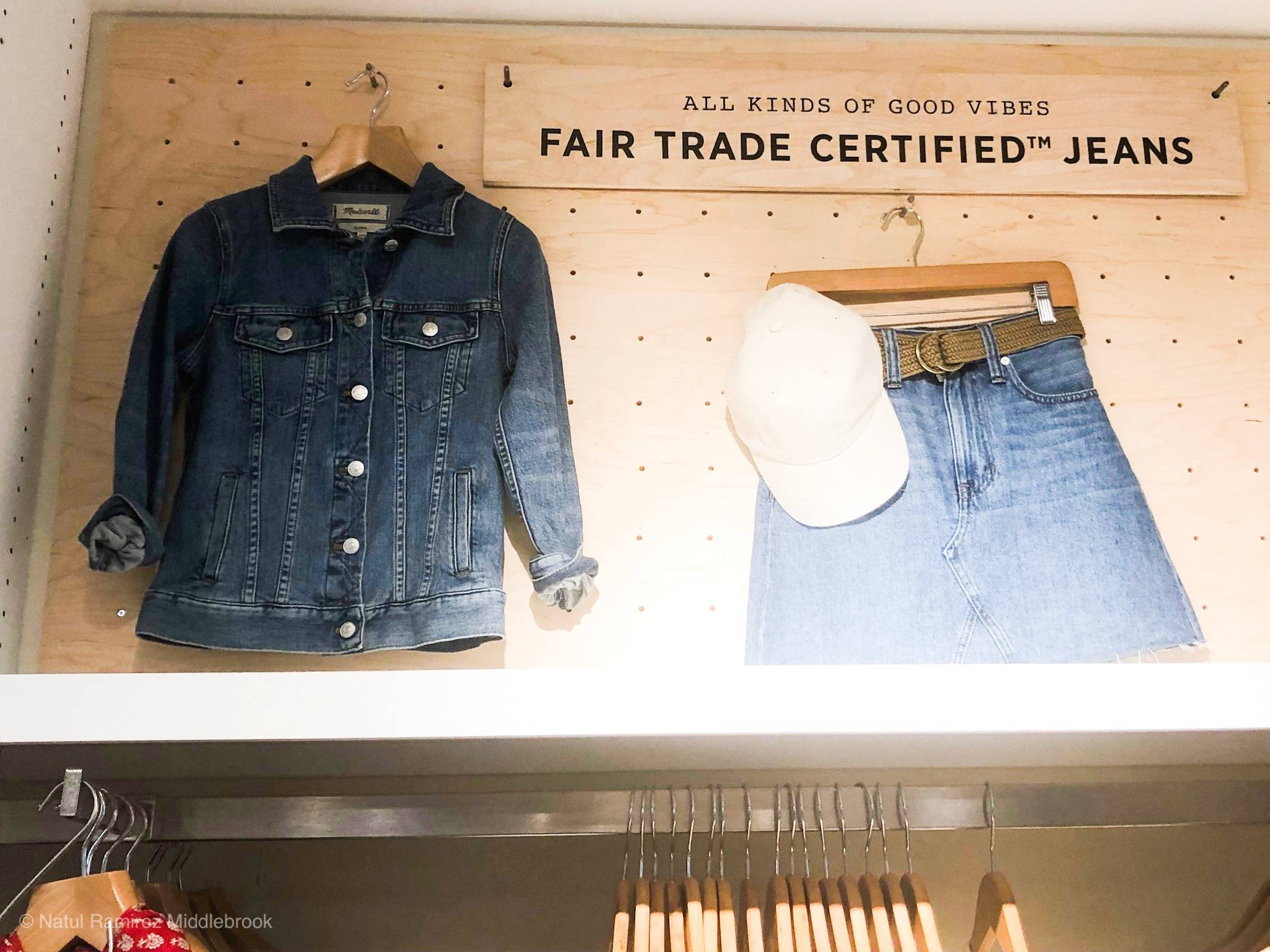 I loved that the assistant manager could explain what the Fair Trade certification meant on the jeans and she took the time to answer my questions about the new Denim line.I also learned about their Denim recycling program.
You can donate a pair of jeans that will be upcycled into housing insulation AND get $20 off your new pair. How awesome is that?Although I purchased several new goodies—I want to tell you about their Fair Trade Mid-Rise crops with button fly. They not only magically enhance my hiney and slim my waist—but now I know that they enhance the lives of the people who make them.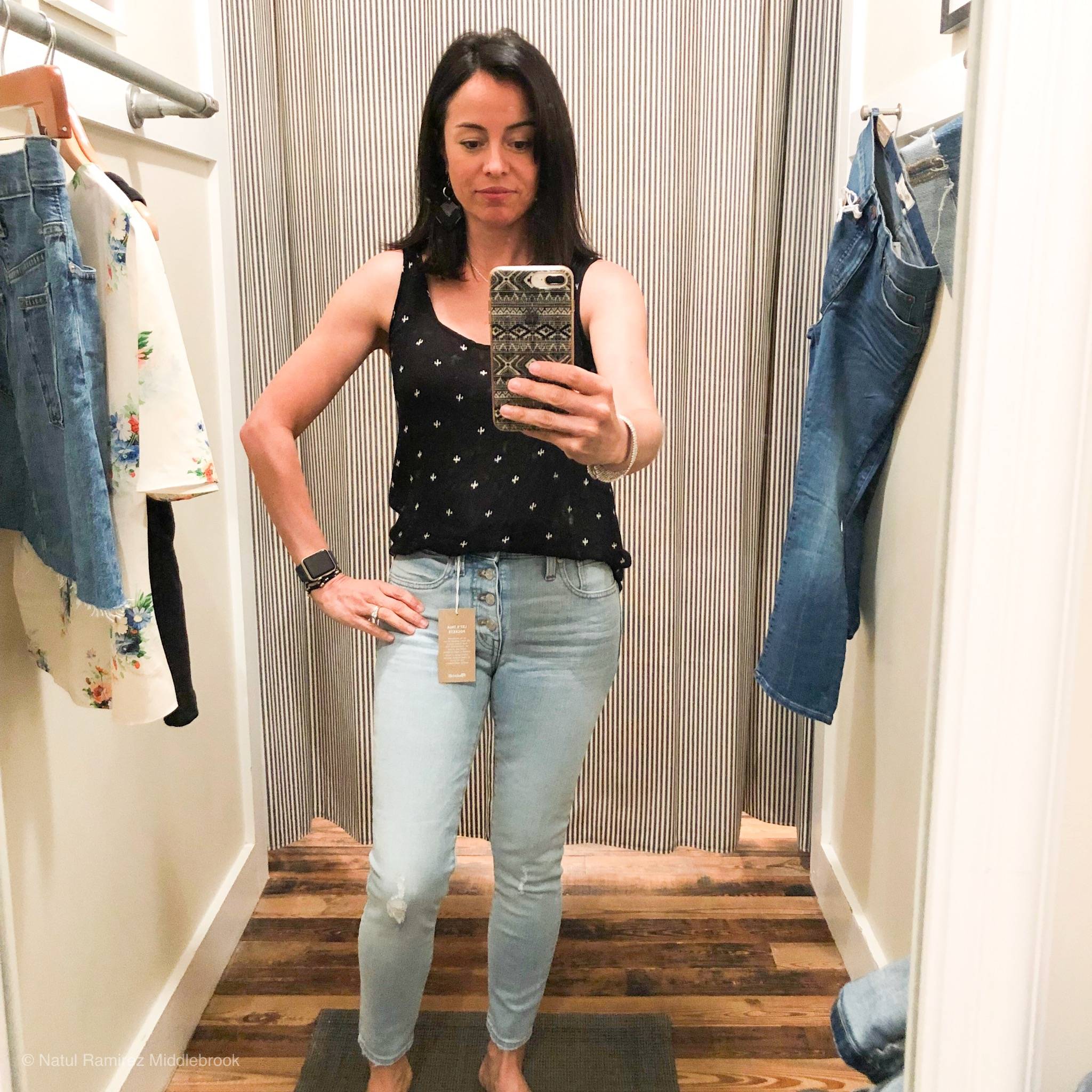 Can we talk about double-win?
I also love my new A-line skirt with raw hem and guess what? It's ON SALE through June 3rd when you shop online.
I paid a premium price for these items. But here's the deal—I would rather own 1 super-high quality pair of jeans that I know are Made Well than have several pairs that are only so-so.
I see this as an opportunity to use fashion to fuel change. And the more of us that walk into stores like Madewell asking for their Fair Trade collections, the more stores that will embrace this new direction.
We cast a vote with our dollars. Let's let J. Crew know that WE LOVE the direction they are headed. Like their video states, "this is only the beginning".
Have you spotted other mainstream stores moving in this direction? Let me know!
---
---
9 comments