Osso-Buco-OH-SO-Good-OH!
Posted by Natul Middlebrook on
Today, I am featuring Two Tables, a social enterprise dedicated to "breaking bread, breaking boundaries and bringing families and communities together."
I met Brandy several years over a cup of coffee to talk over how she could use her compassion and intelligence to grow the kingdom of God. I could tell right away this lady was on FIRE and loved her authenticity. Many adventures later--I was thrilled to see that she and her husband had purchased a farm and I knew that it was only a matter of time before this faith-filled foodie would be up to something BIG!!!!
You can read more about their concept here, but for now--I want to introduce you to a sampling of their monthly Market Share Bags.
The citrus fruit in their February Share was some of the BEST I've ever had--seriously--I only wish I had 10 more oranges to enjoy:))) In addition, there was fresh cabbage, carrots and some lettuce greens. Everything was super high-quality and it got my creative juices flowing in the kitchen.
But what I want to tell you about was the AMAZING cut of Osso-Buco that Brandy snuck in the bag for me to sample.
I like to think of this part of the Beef Shank as glorified Pot Roast. It is prepared in much the same way--searing, braising and serving up with a lovely starch. However, the meat is guaranteed to be tender and the flavor from the marrow melts into the sauce and is warm heavenly goodness from your mouth to your belly. Os-SO Satisfying!!!!

I like to add a touch of Latina-love to some of my dishes and so instead of wine, I added some Mexican beer. Instead of celery, I swapped it out for bell peppers. I also seasoned the meat with chili pepper and mixed in cilantro with the parsley.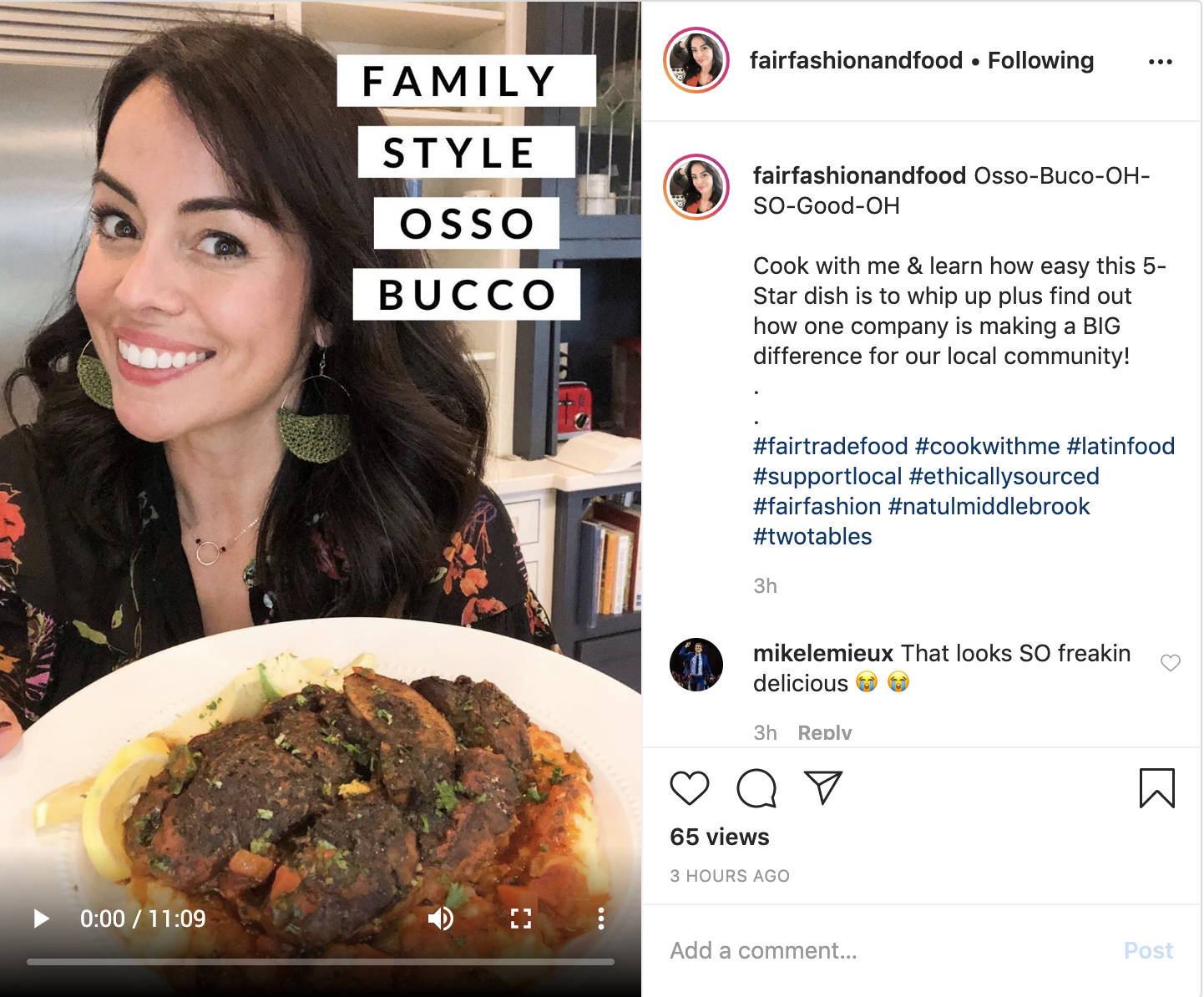 3-4 Osso Buco Beef Shanks
Kitchen Twine
½ Cup Flour
2 teaspoon Smoked Paprika
2 teaspoon Ancho Chile
3 teaspoon Kosher Salt
1 TBLSP Butter
1 TBLSP Vegetable Oil
1 Green Bell Pepper, Medium-Diced
2 Large Carrots, Medium-Diced
1 Onion, Medium-Diced*
¼ cup bend of minced Cilantro & Parsley (reserve some for Gremolata)
1 TBLSP Tomato Paste
1 (14 Oz) Can Tomato Sauce
1 Bottle of Mexican Beer like Dos Equis
1 Bay Leaf
3 Teaspoon Parsley/Cilantro, Minced (see above)
1 Teaspoon Lemon Zest
1 Teaspoon Garlic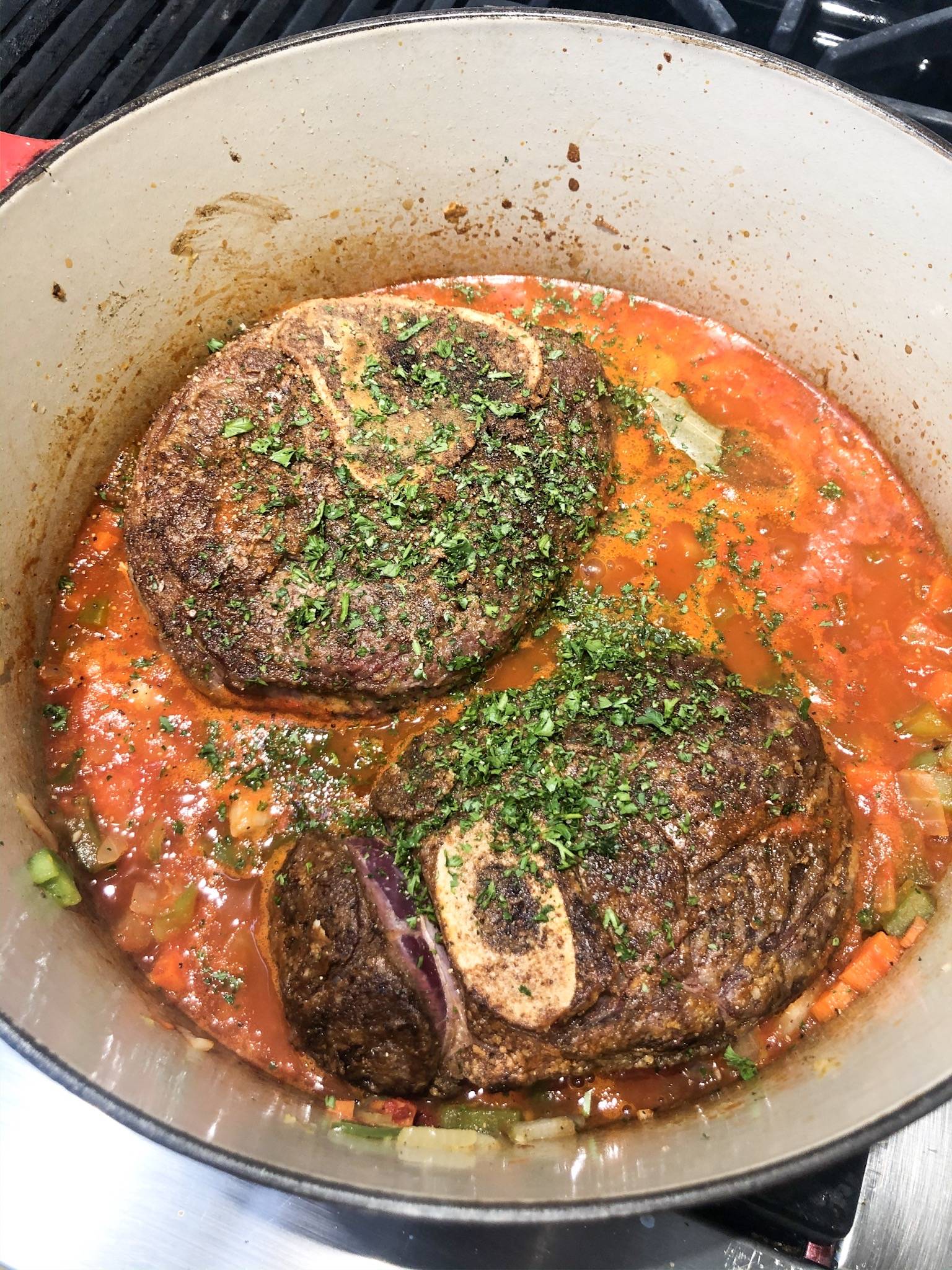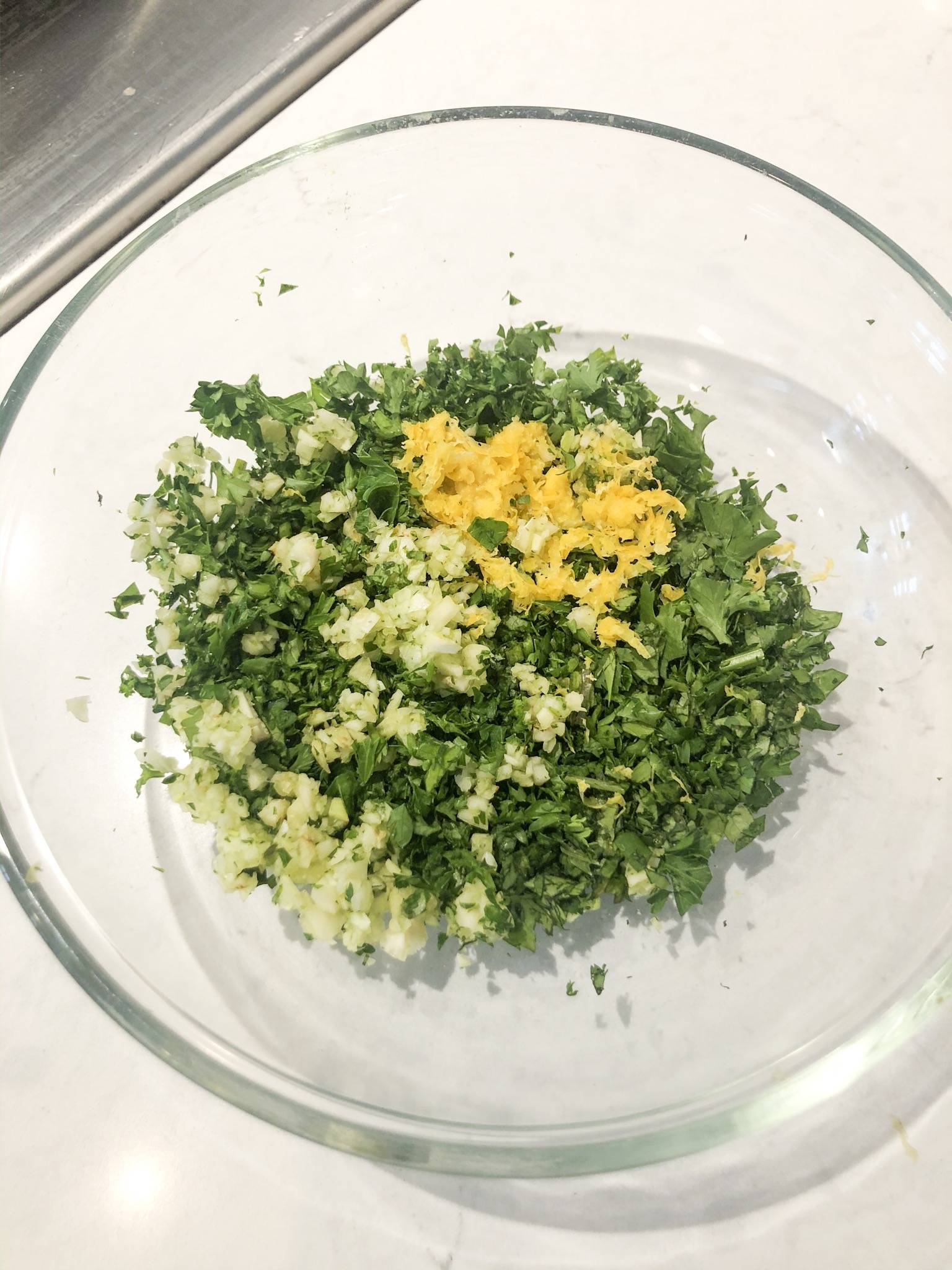 Preheat oven to 325. Pat beef shanks dry with paper towel. Season with spices and salt.

Tie Kitchen Twine around shank to keep intact. Lightly dip into flour on both sides.

In an ovenproof pot, heat up oil/butter combination. When sizzling hot, carefully sear the osso-buco for 4-5 minutes on each side.

Remove from oil and lower heat. Wipe up excess oil before sauteing onion, bell pepper and carrot mixture. Sweat out aromatics for 10 minutes or until onion is translucent and bell pepper softened.*Chef's Note: Adding a pinch of salt speeds up the "sweat" process.

Add tomato paste, tomato sauce and 1 bottle of beer. Bring heat to medium-high and allow to simmer for about 10-15 minutes. The beer mixture should be reduced a quarter to halfway.

Place shanks back in pot. Add a splash of parsley/cilantro mix and 1 Bay leaf.

10 minutes before pulling shanks out, add the gremolata garnish over the shanks and sauce.

Place in oven at least 1 hour, no more than 1 hour and half. Beef should be fork tender.

Finish off with what's left of cilantro/parsley mix.
Serve Family-Style over Polenta or Mashed Potatoes!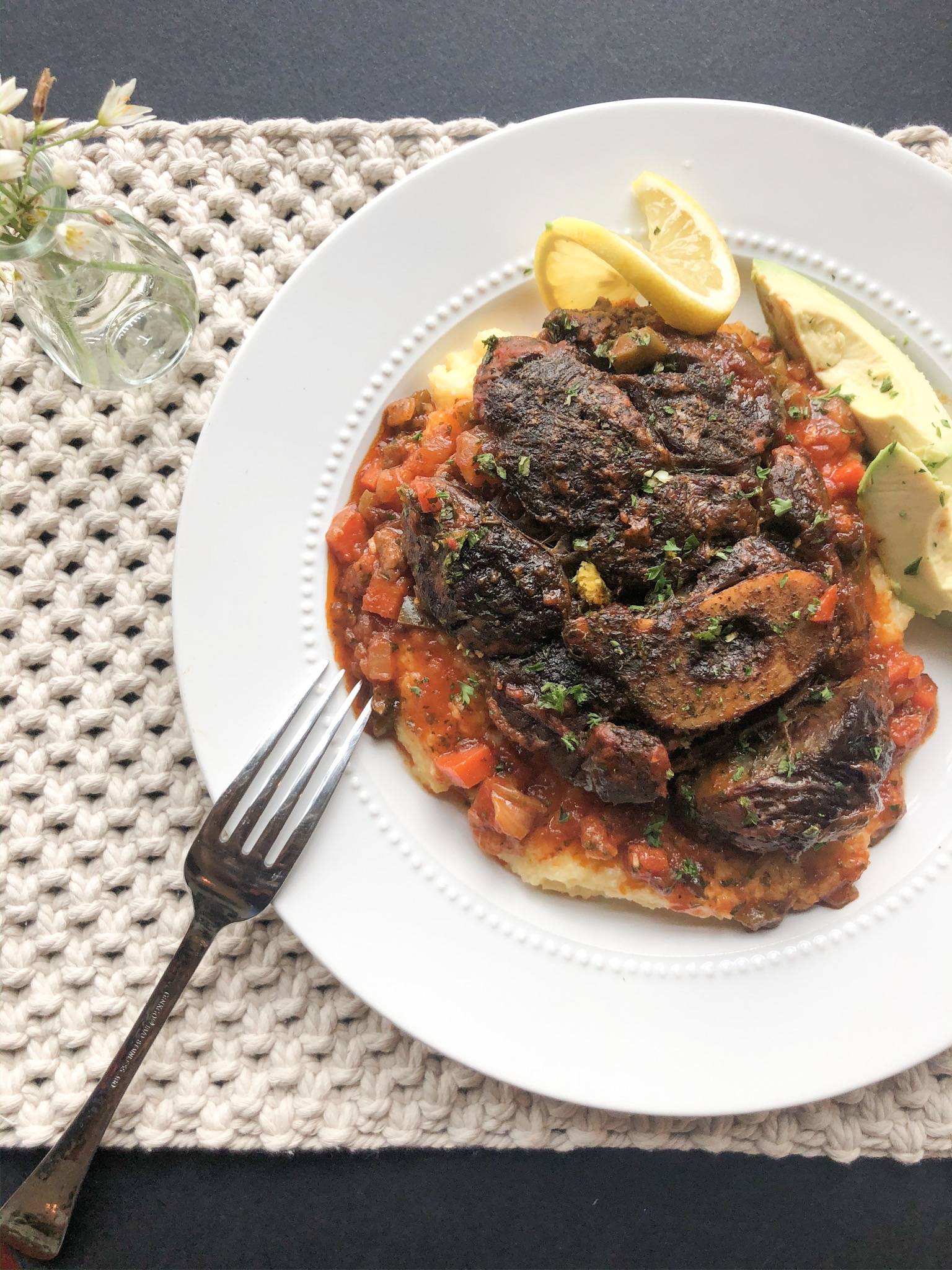 ---
---
0 comment