Peace-of-Mind Hacks for Modern Mamas (Part 2)
Posted by Natul Middlebrook on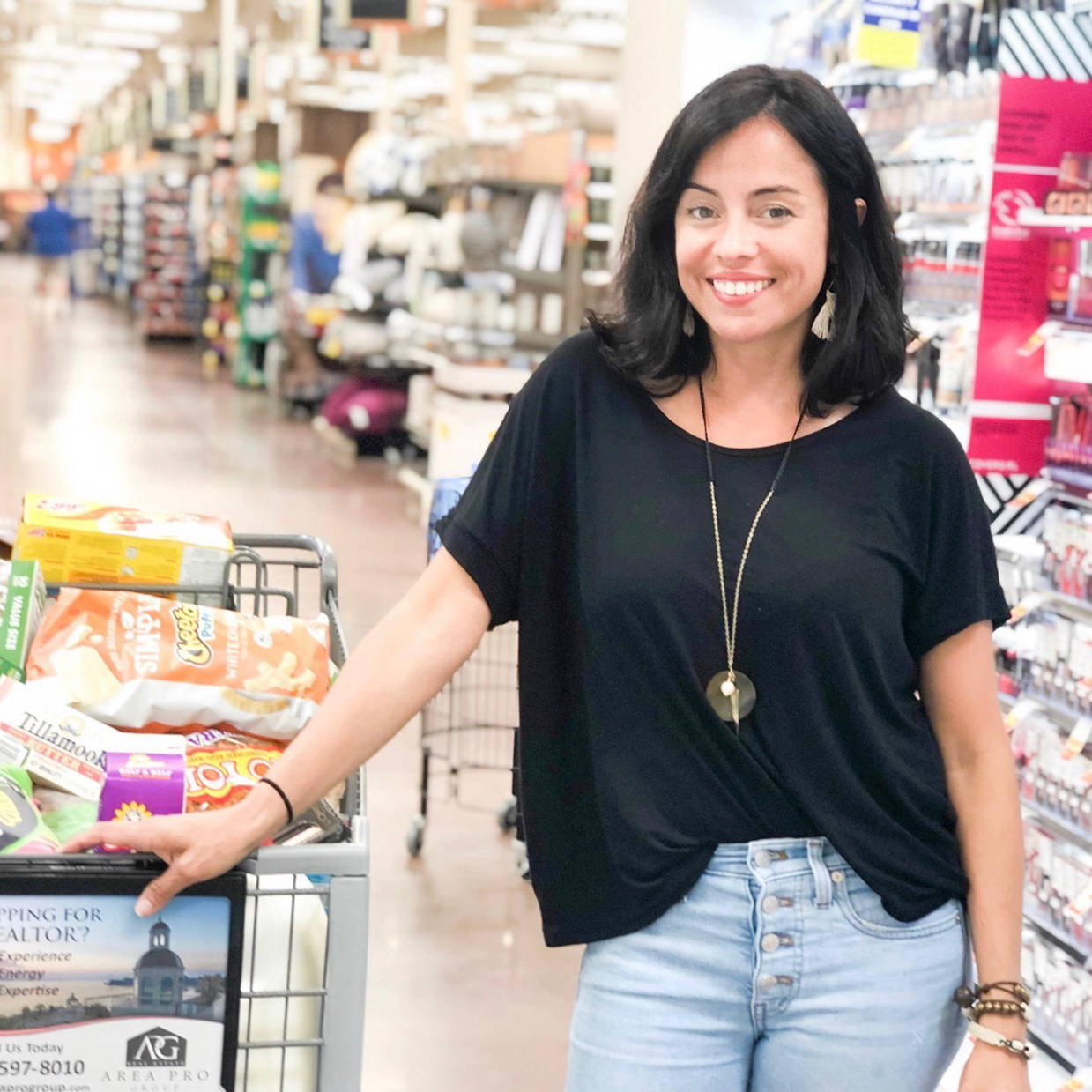 Last week I gave you some super practical advice on quick ways to reduce stress in your life. Today--I am zooming in on the 3 Cs---Clothing, Cooking and Cleaning.

I asked women what percentage of their wardrobe they wear at any given season and want to know the average?We wear about 40% of what's in our closet in one season.If 6 out of 10 pieces are not getting worn then we have to ask ourselves WHY.
Here are possible reasons:

They don't fit anymore

Wrong season

I really love it but don't have an occasion for it

I don't like the way it looks on me

Those are my weight-goal pants

Waiting until I have time to declutter

I bought it because it was on sale
I've spent too many moody mornings complaining over not having anything to wear in my overstuffed closet. So for me, pairing down my wardrobe is about inviting peace of mind and joy into my life.
It is about being satisfied with less and opening up time to do things that matter.
I once heard a young woman in my church say she talks to Jesus about what she should wear that day. I tried it once and got nothing—except that I felt the urge to wear Birkenstocks that day.
But what I DID take away was that I was bringing a lot of negative energy about myself into my closet.
That I still can't get into my "weight goal" jeans. That I wasn't sure what I was thinking when I bought that floral blouse. That I don't have enough of a social life to wear all my nice clothes. That my toes are too ugly for those sandals. That I never figured out how to wear that white blazer.
The lesson here?
Excess Creates Stress!And even though Jesus didn't tell me what to wear--I know He doesn't want me beating myself up every morning when there is an entire world of good waiting to be tackled!
Which is why the idea of a capsule wardrobe sounds so soothing to me.It's about taking the 40% you're already rotating through daily and adding some strategy behind them.
Let's see what the Capsule experts are saying: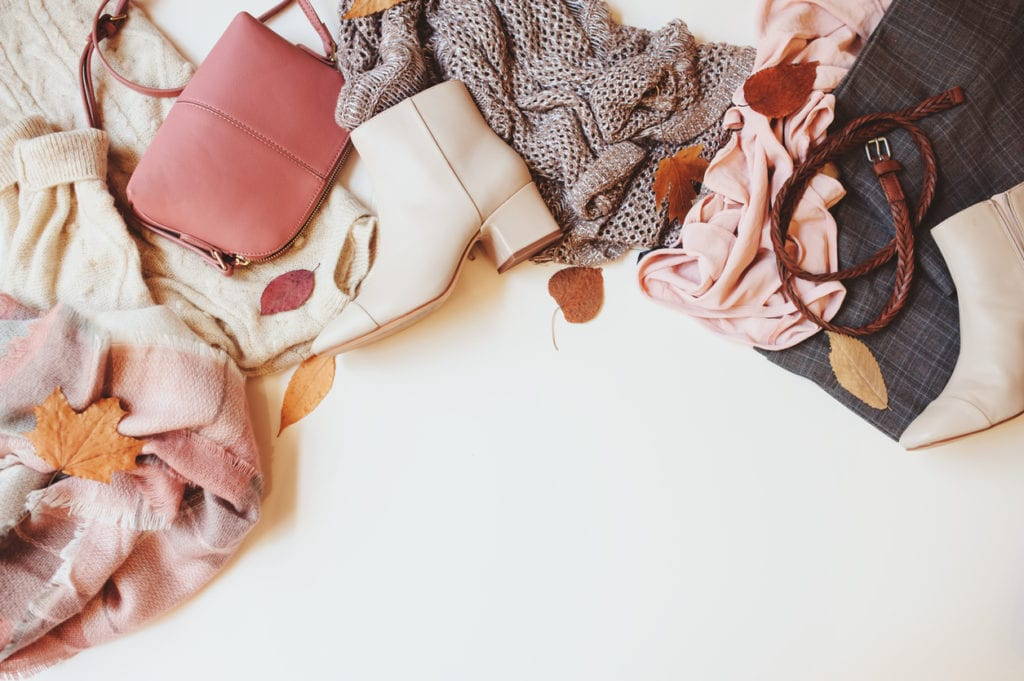 I love this article because it is SUPER practical and she really focuses on what you already have in your closet. It's a bit long, but I appreciated the details. Take a look!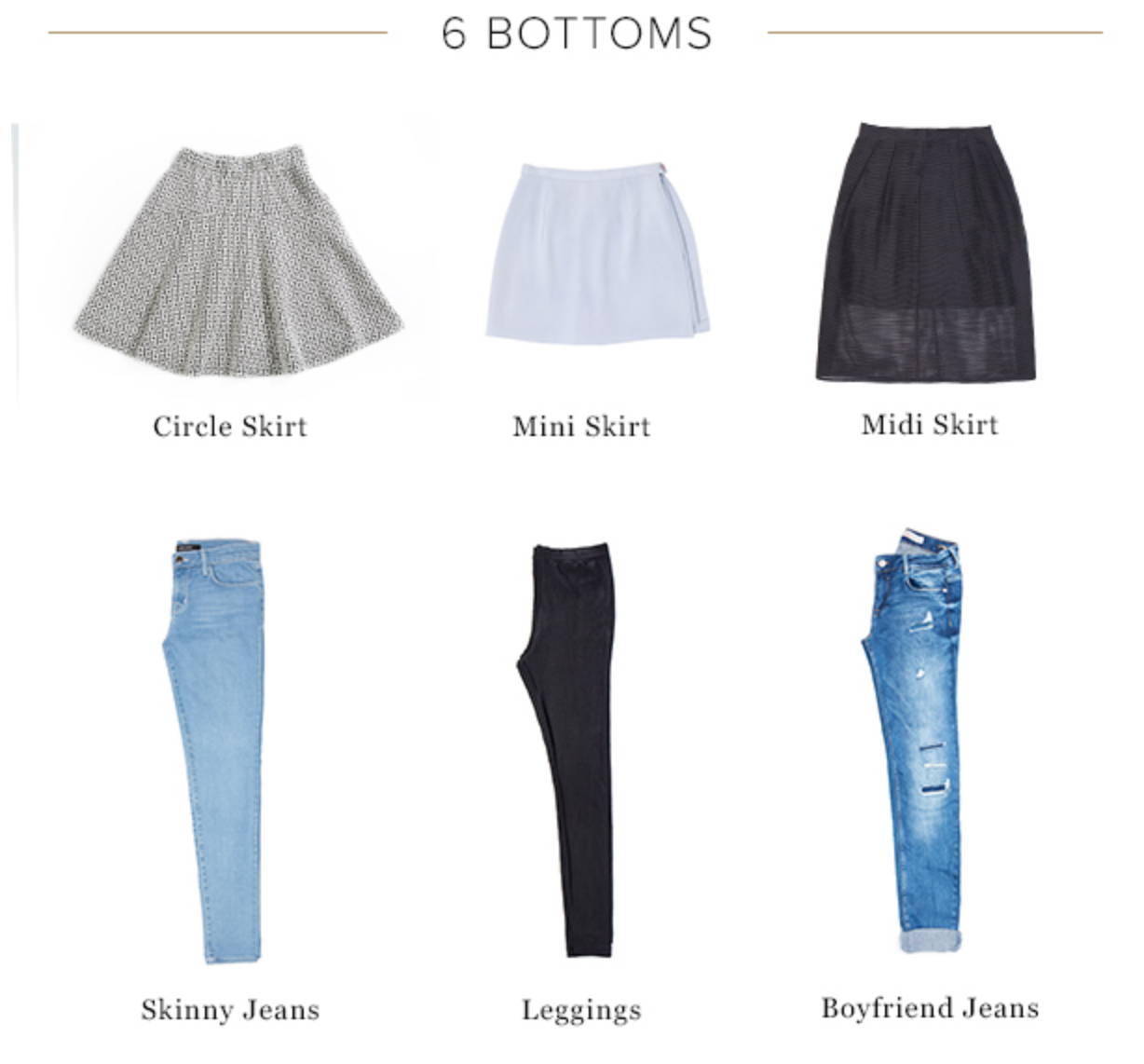 If you don't have the time or patience to go through the first guide, this one from ThredUp is high-level, but offers some easy suggestions.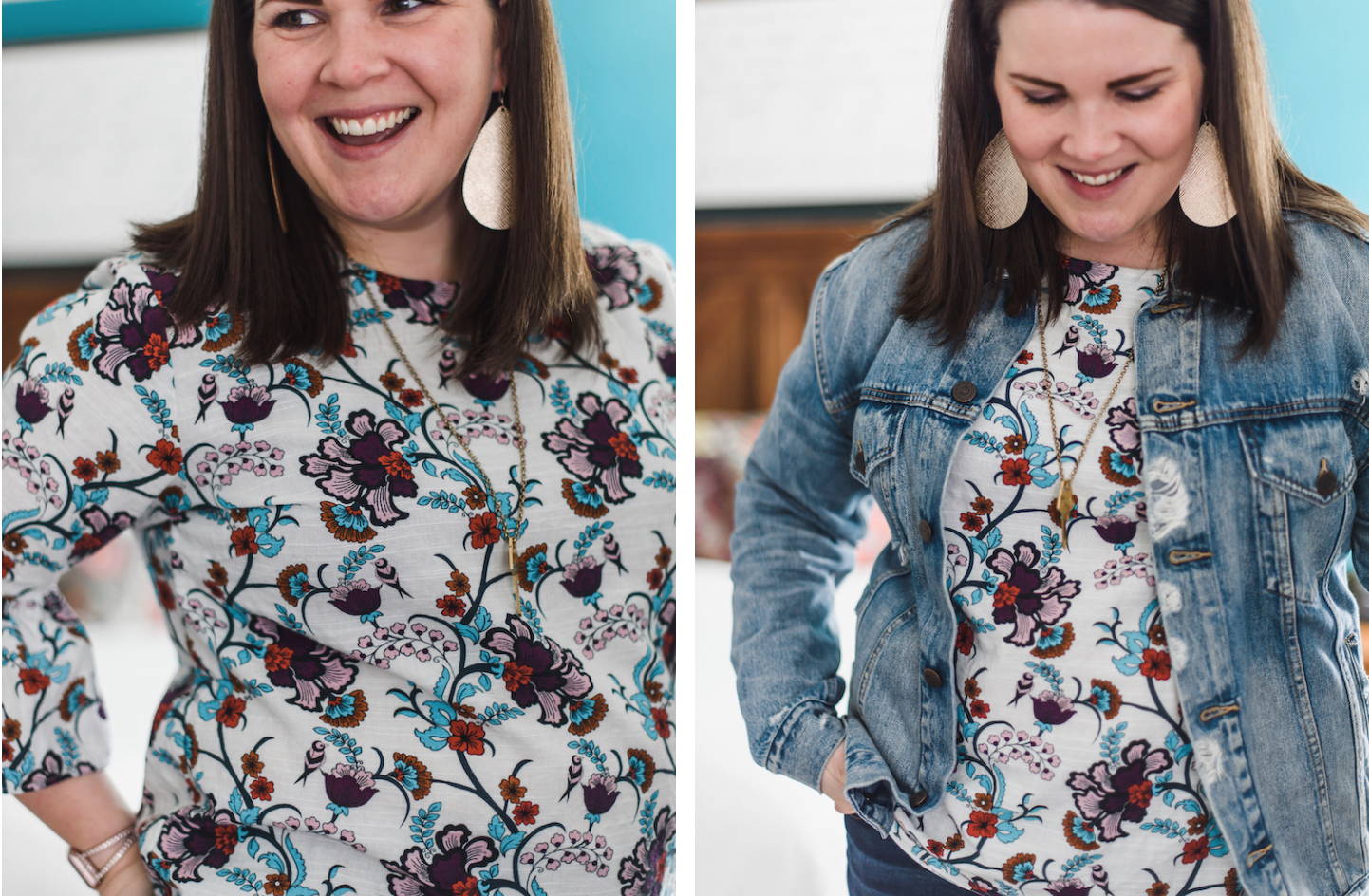 I couldn't talk about capsule wardrobe without featuring Molly Stillman, an ethical brand enthusiast and host of Business with Purpose Podcast. While this is not a how-to article, I love the concept of 7 pieces for 7 days. It inspired me to squeeze the most I can out of each piece!
Now Let's Move on to Cooking:

Just like your wardrobe needs a little strategy, your grocery list isn't just about thinking ahead—you need to get the MOST out of the ingredients you buy.
Besides lunches for my kids, I build my grocery list around one thing:
PROTEINS.
Once I figure out what meat I am going to buy—the rest is easy-peasy. But want to know a secret?
I keep a very short grocery list. Once you build your grocery "capsule", you will intuitively know what to put on your list. For example, let's say I am going to cook the following recipes for One Week:
Tacos
Curried Coconut Chicken
Blackened Thighs over Mashed Potatoes
There are 4 categories to think about, so here is what my "list" would look like:
1. PROTEINS

Ground Beef (2 dinners)
Chicken Thighs (2 dinners)
Fish (1 dinner)
Cheddar Cheese

Onions
Celery
Garlic
Orange Bell Pepper
Green Bell Pepper
Potatoes
Broccoli
Cilantro
Parsley
Lettuce
Tomatoes

VARIATIONS (Non-staple items)

Coconut Milk
Curry
Stewed Tomatoes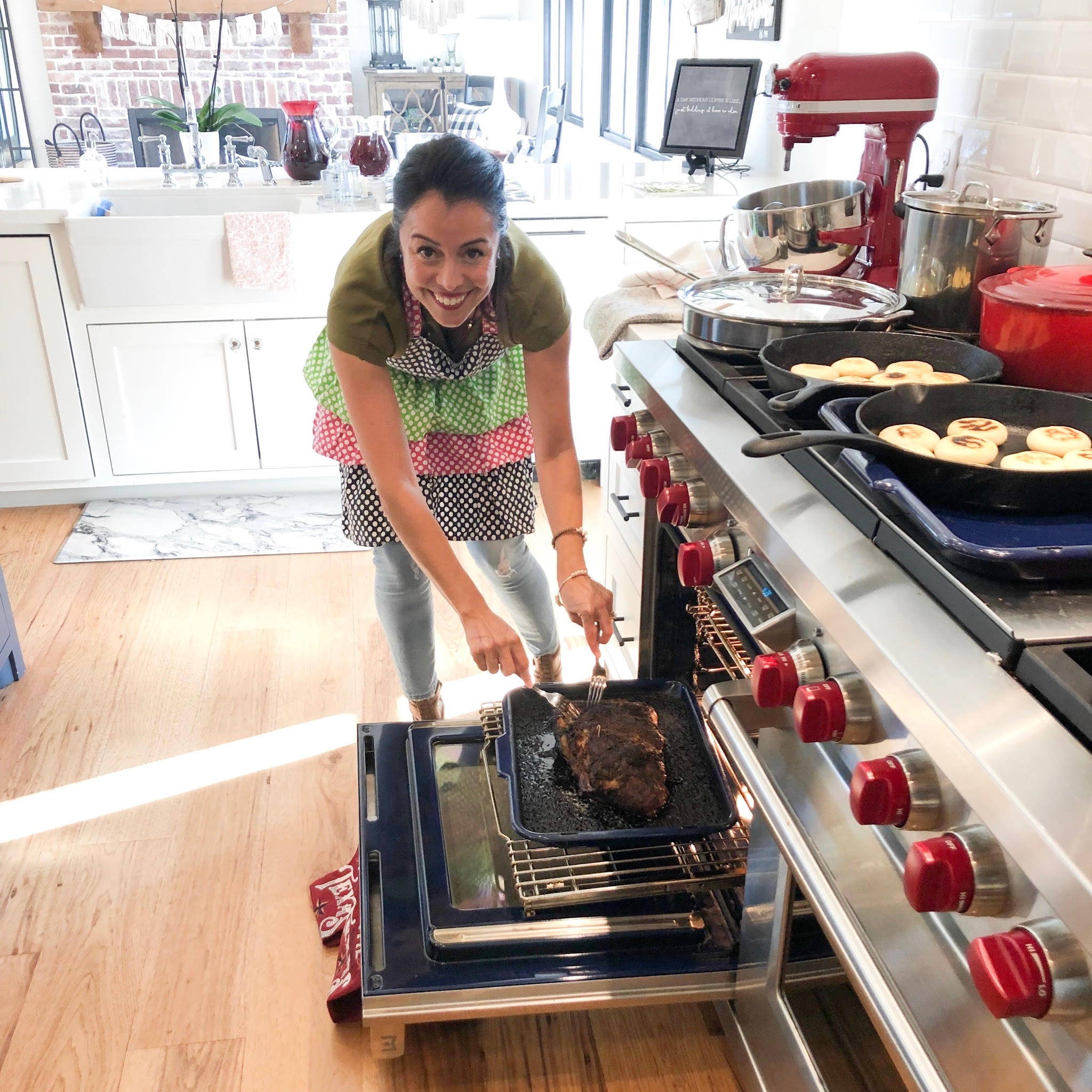 I am going to be breaking down this concept and focusing on the versatility of proteins and how you don't have to get bogged down with ingredients that you will only use once. Again--the point is to destress by breaking down your menu planning around your proteins and not a long list of recipes.

I will be developing this idea over the coming weeks and hope you'll follow and see how cooking doesn't have to be about following recipes and lists but about using your proteins as a launching pad to whip up your own inspirations.
All you need are some basic cooking skills and strategies.
NOW for the Biggest Time Zapper of All:


Here are a few thoughts about staying on top of your cleaning. I realize not everyone has the budget to hire a housekeeper, but don't think of it as an all or nothing concept. I know a mom who hires a housekeeper to only clean her floors.
So before you rule it out, ask your local maid services if they would consider giving you a quote on just cleaning your bathrooms or just doing your laundry.
I have a large home and knew that it would cost a small fortune to get it cleaned every week so I found someone who was willing to work on more of an hourly basis rather than charge me for my whole house.
There are certain things she does not do like laundry and there are rooms that she doesn't get to in one visit, but that's okay. It forces me to prioritize and put a little elbow grease in myself.
Other tips and tricks to reduce the stress around cleaning is investing in cleaning products that stay in all your bathrooms.

Essential Supplies for Each Bathroom:

Roll of paper towels
Toilet Brush/Spray
Counter Spray
Glass Cleaner

I find that a lot of the dread of having to clean is gathering the supplies so invest in extra brooms to keep in different areas of the house. I have one in my kitchen and my laundry room. We also have two vacuum cleaners to make them easier for my kids to access. Notice I said kids? I haven't vacuumed in years thanks to pre-teens.
The point is that you must do your best to set yourself up for success which often is gathering supplies!
So...I am curious--which of these 3 categories do you struggle with the most? Which do you feel like you have a good handle on?


I'd love to hear from you! Natul@huggmarket.org.
---
---
1 comment