This Ain't Your Momma's Meatloaf
Posted by Natul Middlebrook on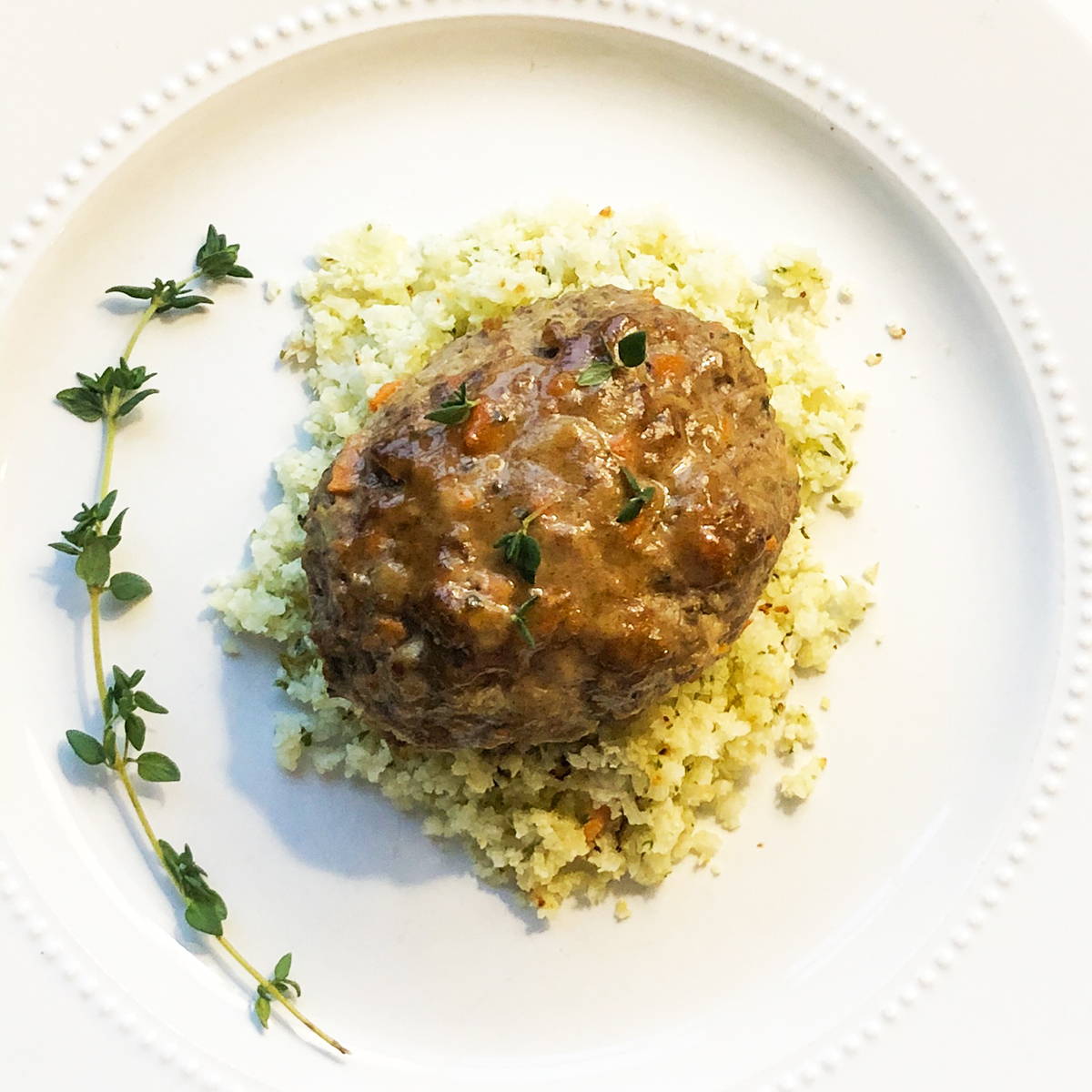 Growing up in a Venezuelan family with little resources, we pretty much stuck with standard legumes, starches and proteins like pork chops, chicken and occasionally---red meat. I didn't realize that there was a world of boxed seasonings, hamburger helpers and soups in a can. My parents made everything from scratch and although we were never the fun house with processed foods in the pantry--I can honestly say that I appreciated my mom and dad's cooking after I left home.
I appreciated it because I realized I left home without knowing how to cook any of it! As a young wife, I resorted to eating what my husband had been eating for years- Fish sticks and macaroni and cheese and Rice-a-Roni. OMGee---I'm cringing right now.
If that wasn't enough to shame my Venezuelan roots, I also learned that people bought chicken in a can, that jello was used for salads and that meat loaf was infused with something as basic as ketchup! It all sounded like a bad episode of All in the Family to me and I was NOT interested in learning to cook any of it.
But just as I look at the food that I ate as a kid with fondness, I realized there were foods that took my husband back to his very happy childhood and that connected him to his simpler, small town life.
So I made meatloaf a few times. It wasn't great but it wasn't terrible and it sure did put a smile on his face. But it was years later that I knew I had to strike some sort of balance between nostalgia and a higher order of culinary delights.
The time had definitely come to give the ketchup meatloaf some modern updates.
Today, I'm featuring Butcher Box, a company that thinks of itself as a neighborhood butcher for modern America. I love that they put the ethical treatment of animals on the top of the list and that it translates into delicious quality. If you want a top notch meat loaf--you've got to start with top-notch ingredients:)

I thought it would be more fun and faster to break it down into little cute loaves instead of the monstrosity of one giant minced meat loaf. Instead of Ketchup, I made my own Honey Mustard Glaze.
AND Good News for the Mommas out there... These loaves are packed with veggies but they are chopped so small that kids forgive the orange and green and instead focus on the flavor!

2 lb Ground Beef, 85% Lean
4 Celery Stalks, cleaned & trimmed
3 Carrots, peeled
1 Onion
Fresh Parsley, a handful
1 T Salt Freshly Ground Black Pepper
Sprigs of Thyme
2 Sandwich Bread Slices
½ C Milk
For the Honey Mustard Glaze:
2 T Dijon Mustard
2 T Braggs Liquid Aminos
1/4 Cup Honey

Rough chop celery, carrots, onion (Mirepoix) and fresh parsley. Toss into food processor. Process until pieces are uniform.
Place ground beef into large mixing bowl and hand-toss with the Mirepoix. Season with Salt and Ground Pepper to taste. *Chef Note--I always pinch off a nickel-sized portion of meat and quickly cook so I can taste that the seasoning is perfect.
Preheat oven to 400.
In the meantime, in a separate bowl, break up the sandwich bread and toss with the milk. Let it rest. *Chef Note--Panade is a mixture of a starch and a liquid that help add and maintain moisture in the ground beef as it cooks. It also adds a light texture to the final finish.
Once the bread has soaked up as much of the milk as possible, discard excess milk and toss the Panade into the ground beef mixture and work thoroughly with your hands.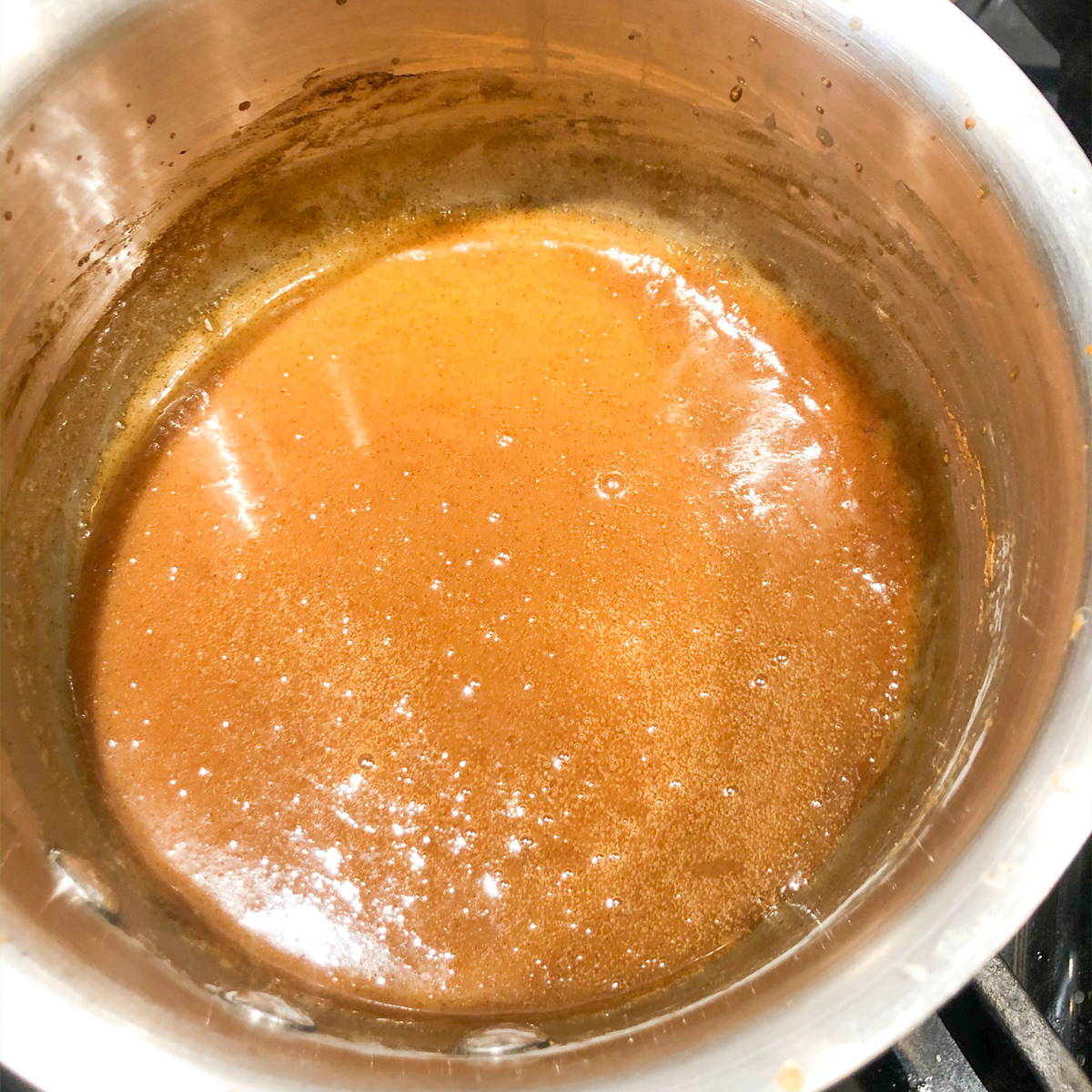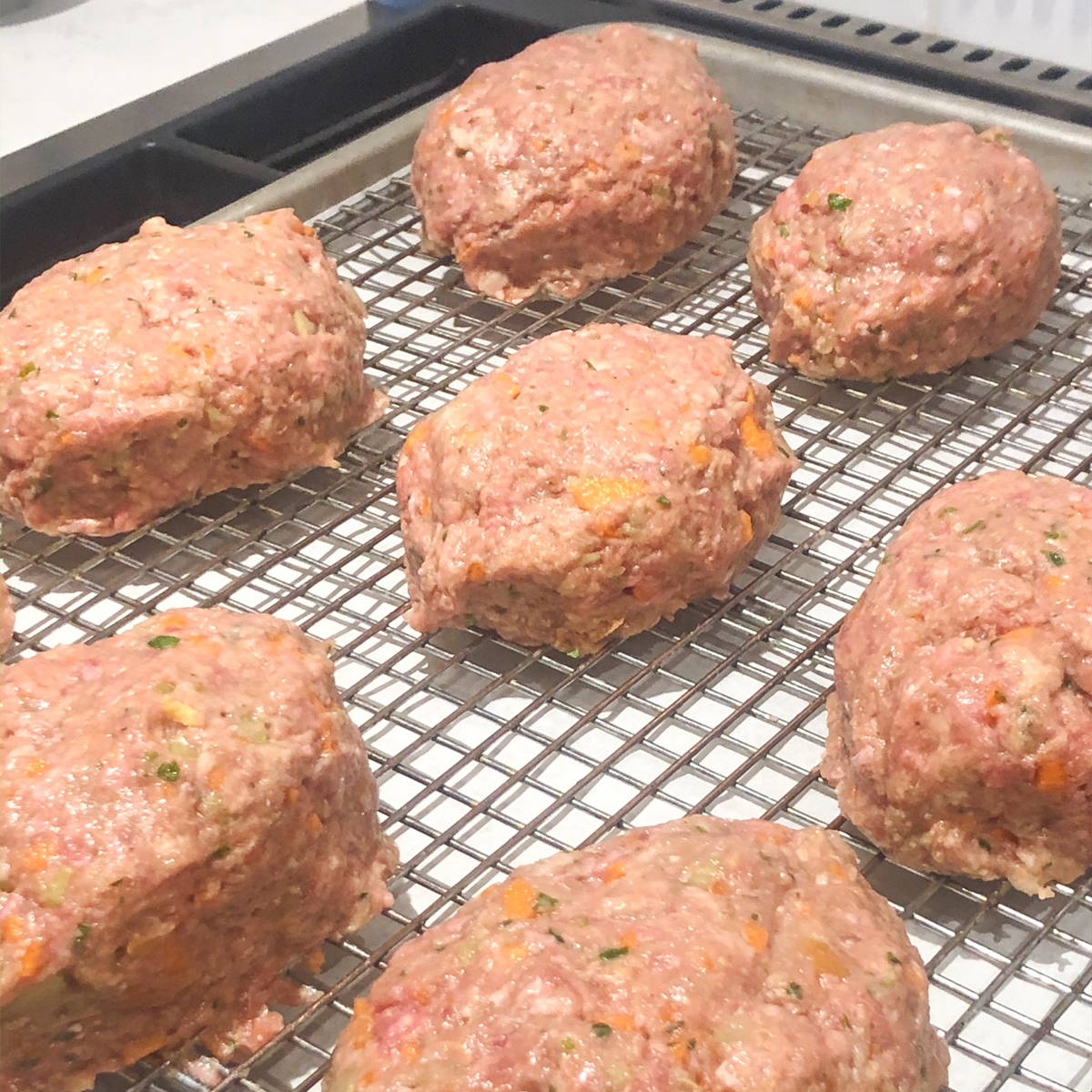 6. Form the meat into football shaped croquettes. Round them out like a meatball and carefully form the sides with cupped hands. Place on a cookie sheet, preferably with a raised rack if you have one, but it is not essential.
7. Sear in the oven for 15 minutes at 400. Then lower temperature to 375 and cook for an additional 15 minutes or until loaves register at 160 degree F.
8. For the glaze: In a saucepot, add 2 T Dijon Mustard, ¼ C Honey and 3 T Braggs Liquid Aminos. Give it a quick stir and bring to a boil. Shut heat off and let rest.
9. Brush on the glaze as soon as loaves are removed from the oven.

Place 1 loaf over a bed of cauliflower rice.
You may drizzle a little of the glaze over the meat or serve on the side.
Garnish with fresh thyme and add a sprig for presentation!

Enjoy!

EXTRAS: Here's a great recipe for that lovely bed of cauliflower rice to serve under your mini meat loaves:
2 heads of organic cauliflower, trimmed & rough chopped
1 T Avocado or Olive Oil
Salt & Pepper
1 teaspoon of your favorite fresh herb—basil, thyme, parsley, cilantro….
Preheat oven to 425 and lined sheet pan.
Run the cauliflower in a food processor and crumble, being careful not to turn into a paste.
Place on sheet pan.
Drizzle oil, salt and pepper and lightly toss with fingers.
Roast for 25 to 30 minutes, mixing halfway through.
Top with your favorite fresh herbs.
Variations: Mix in cooked quinoa for added texture.

---
---
0 comment