Shrimp Scampi with a Twist
Posted by Natul Middlebrook on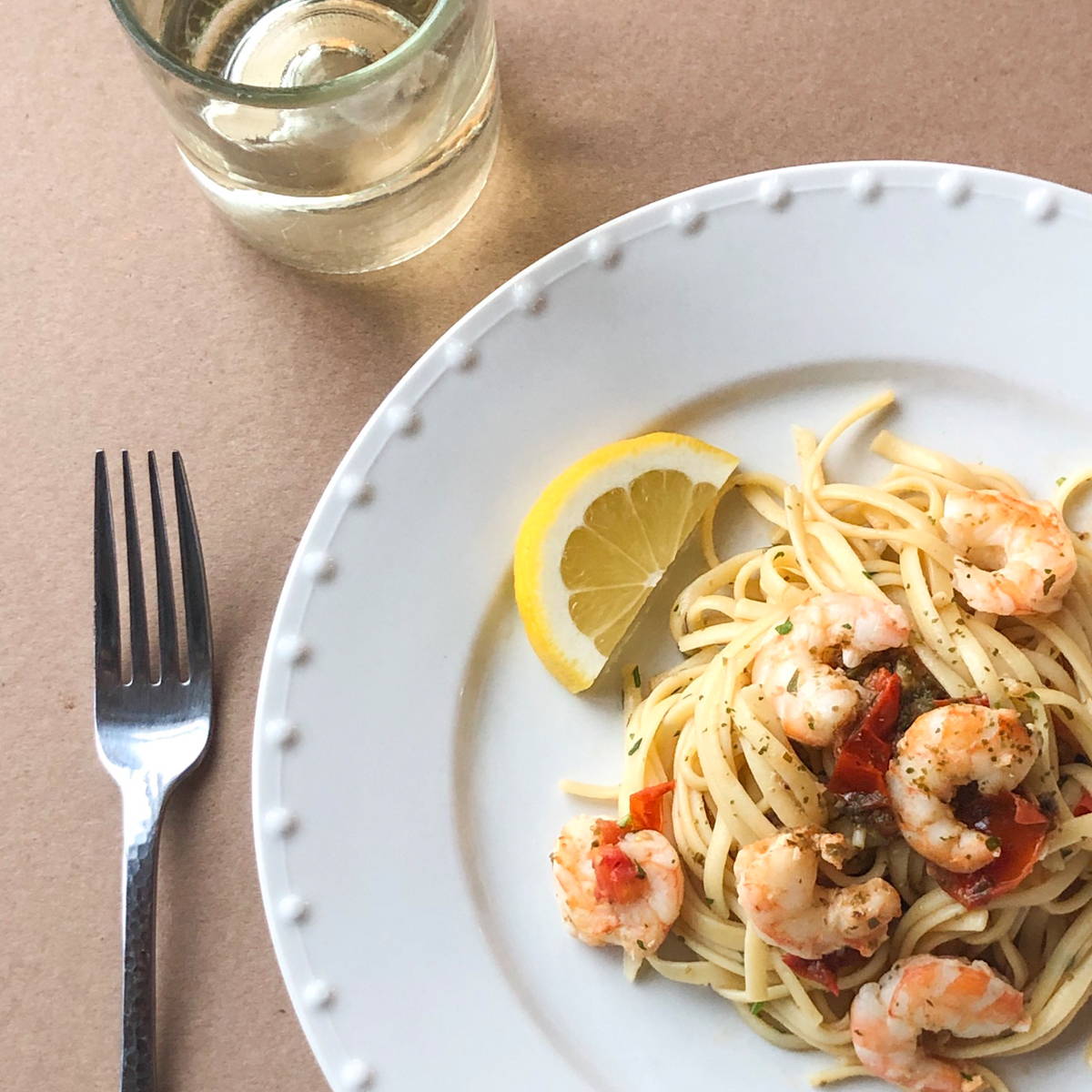 12 Minutes.
That's the time it takes to peel and devein 1 pound of shrimp. It is a little tedious, but I find it somewhat therapeutic doing the repetitive but easy work of peeling then sliding my pairing knife and deveining those little shrimp. (Watch video for details.)
So pour yourself a glass of Chardonnay, tell Alexa to play some Dean Martin radio and let the stresses of the day melt away.
The 12 minutes of work is going to BLOW your scampi-loving mind.
What's the secret? Well, I have two actually...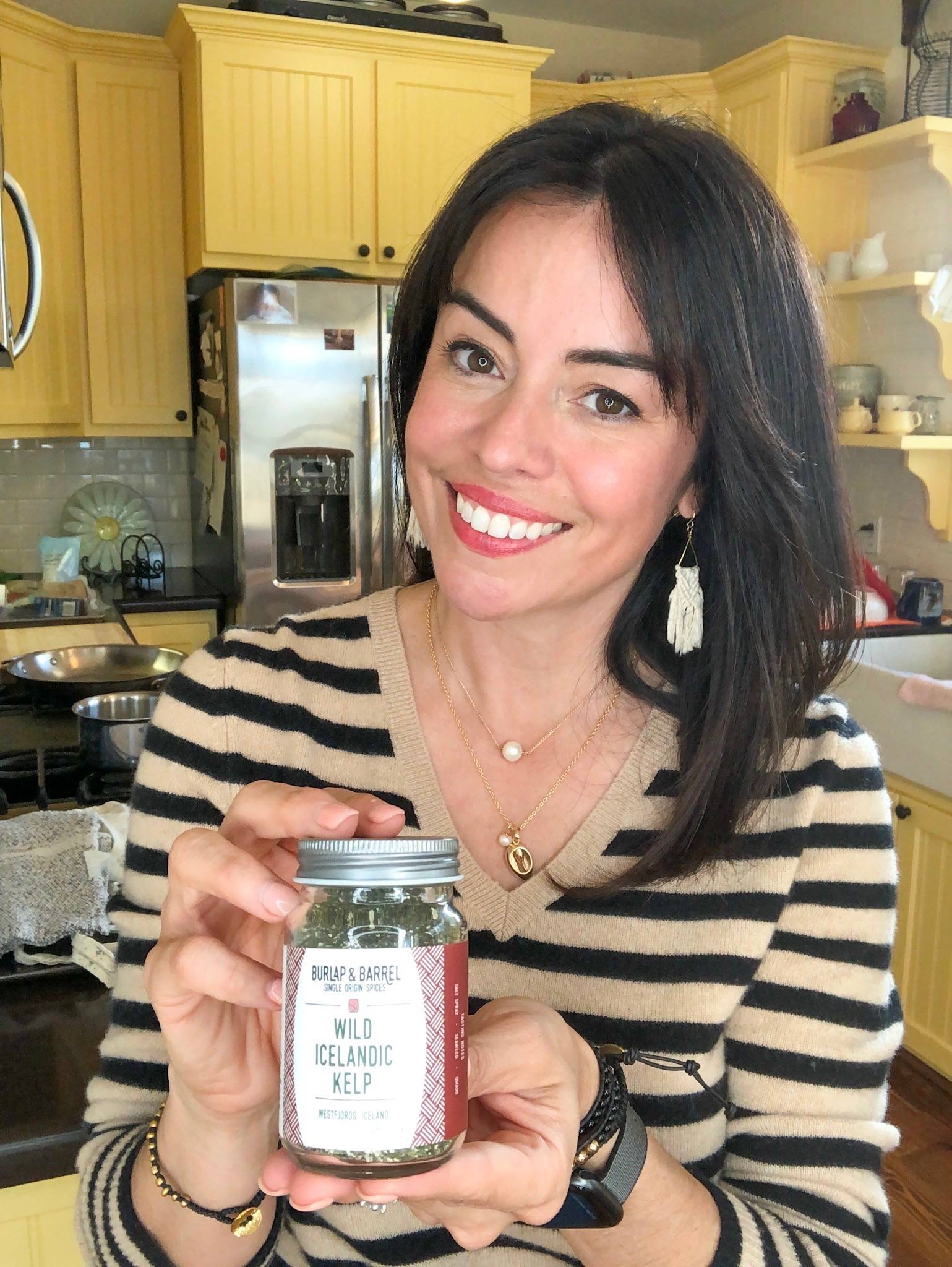 ...Making your own Shrimp Stock using the shells from the shrimp. SO much flavor resides in these little flakes of sea goodness and taking the time to caramelize the shells before simmering will make all the difference.
...It's optional but will take your Scampi to the ultimate level of flavor---The Wild Icelandic Kelp from Burlap and Barrel is a perfect finish to round out the flavors of this classic seafood dish.


Harvested from the bottom of the frigid North Atlantic off the coast of Iceland, this wild oarweed kelp has a deep umami flavor and oceanic minerality, salty and briny. Perfect for adding depth, savoriness and body to soups, for finishing meat and seafood dishes or as a salt substitute (and obviously because having Icelandic Kelp seasoning in your pantry just makes you kinda fancy).
I served this Shrimp Scampi both over Chickpea Pasta AND a traditional bed of linguine. The verdict? I weighed the health factors in the chickpea pasta against the texture and tenderness of full-blown linguine and decided that it is 100% worth the cheat. Linguine and seafood were meant to be together...no doubt about it ( I feel a cheesy country song coming on!).

So without further adieu ... Here is the recipe from A to Sea.


1 lb Medium Raw Shrimp, Unpeeled (Peel, Devein & Reserve Shells)
4 Tablespoon Butter
4 Cups Water
1 Teaspoon Whole Peppercorns
¼ Bunch of Flat-Leaf Parsley, Separate Stems & Mince Leaves
1 Bay Leaf
4 Cloves Garlic, Minced
3 Small Tomatoes, Medium Diced
½ Lemon, juiced
½ Lemon, sliced for garnish
White Ground Pepper To Taste
Kosher Salt to Taste
1 lb Linguine Pasta, Cooked Al Dente
1.
To make the stock, Take the shells and place in small saucepan with 2 TBLSP butter.
2. Bring to medium heat and caramelize shells until pink or about 5 minutes. Add smashed parsley stems, bay leaf, peppercorns and 4 cups of water. Bring to a boil.
3. Lower heat and bring to robust simmer for 30 minutes. Strain and reserve stock. Cook the linguine according to instructions and reserve.
4. Season shrimp with about a teaspoon of salt.
5. In a large skillet, add 2 TBLSP butter and melt over medium heat. Add the shrimp and cook for about 2 minutes on each side. Remove and set aside.
6. Add the garlic and ½ of the minced parsley to the heated butter. Stir for a minute and add chopped tomatoes.
7. Add juice from half a lemon and stir. Slowly add shrimp stock while stirring. Reserve about a cup.
8. Add cooked Linguine, remaining stock and parsley and toss with tongs.

1. To serve, use a large serving fork to twist up linguine and place on flat plate.
2. Spoon shrimp and sauce over pasta.
3. Slice lemon and serve on the side.

4. ENJOY!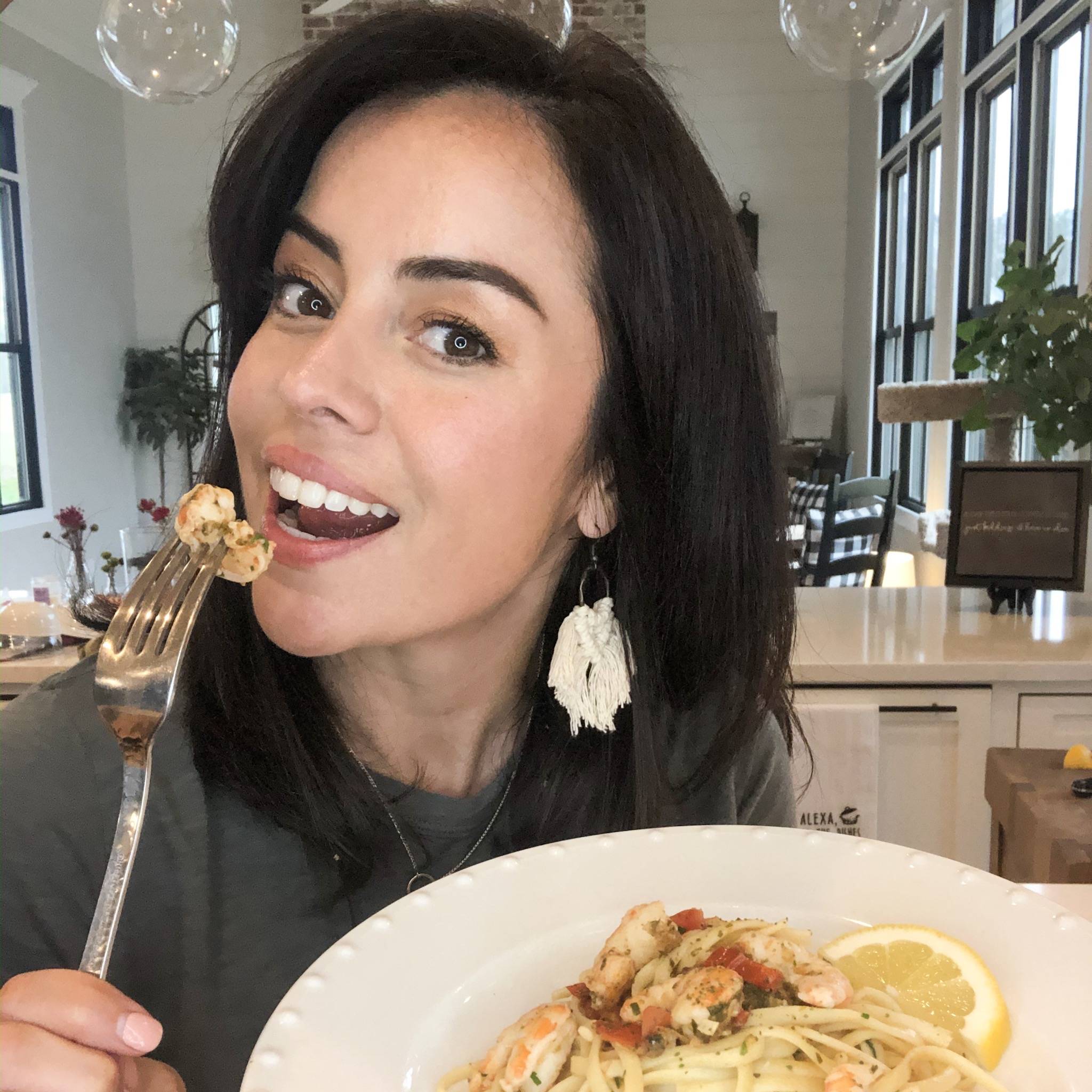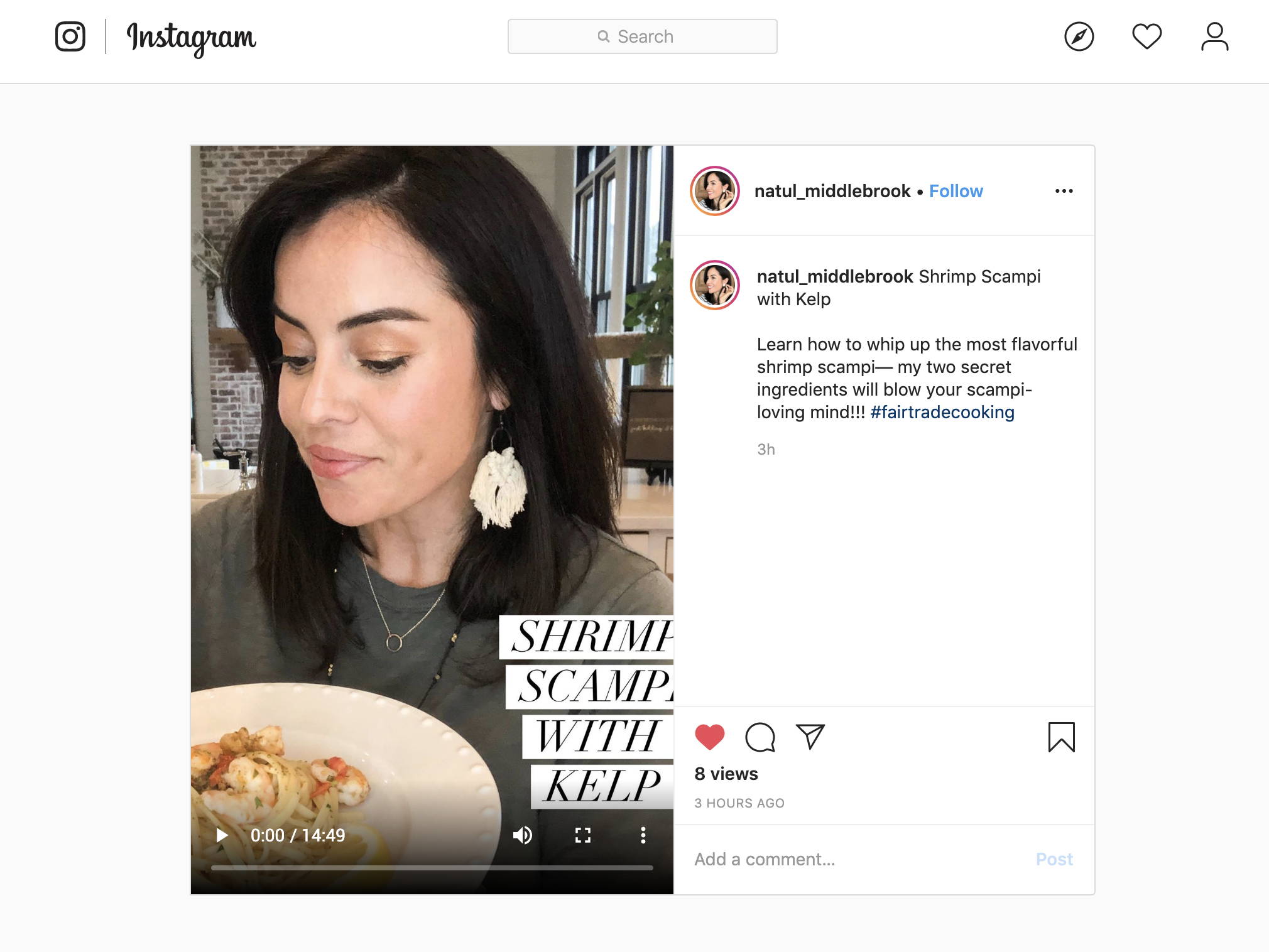 Want to know what I'm wearing in today's Fair Food & Fashion video tutorial. Well, here ya go!!
Liquid error (templates/article.gem-384088932434-template line 38): product form must be given a product
Liquid error (templates/article.gem-384088932434-template line 38): product form must be given a product
Liquid error (templates/article.gem-384088932434-template line 38): product form must be given a product
---
---
0 comment