Tropical Party in Your Mouth!
Posted by Natul Middlebrook on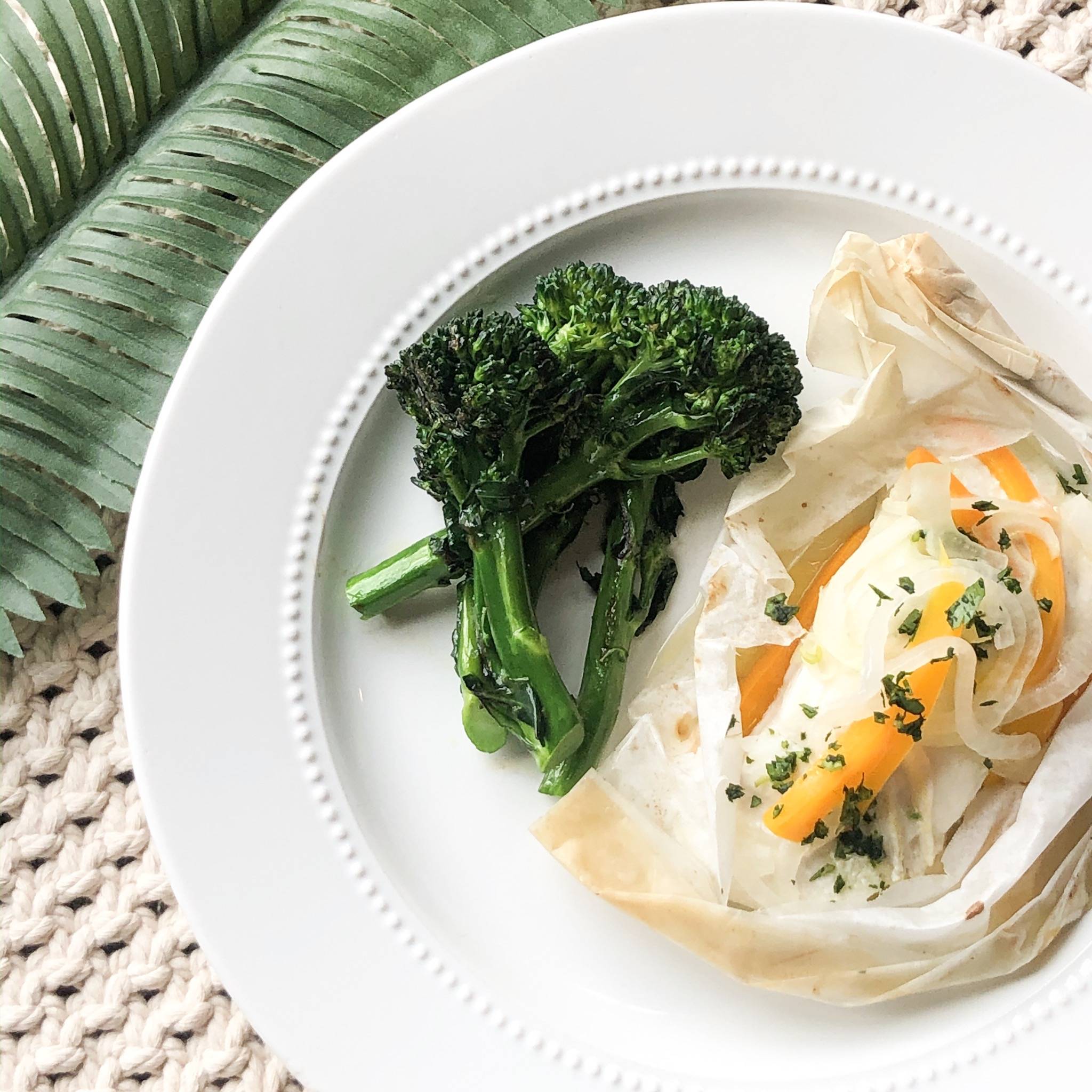 I was so excited when I found this fine blend of Himalayan salt and SCORE!!! It's Fair Trade, too! I've always used Himalayan Salt as a finishing salt for steaks and seafood but was happy that this blend was fine enough to be used as a substitute for my go-to Kosher salt.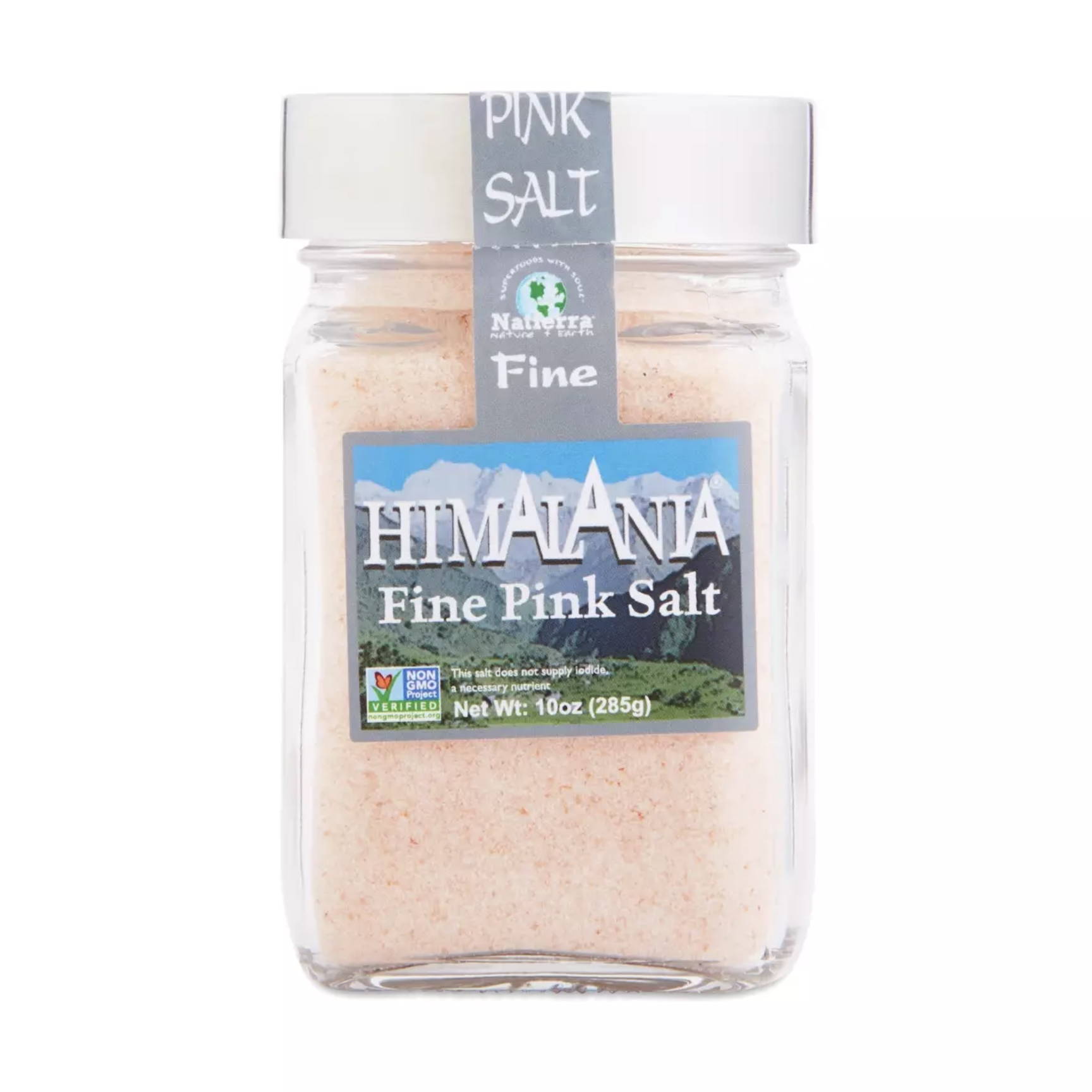 I really wanted to highlight the simple beauty of this special salt and thought that the tender texture and mild flavor of Halibut would be the perfect vehicle for my featured Fair Trade ingredient!

In an effort to offer you sustainable options, I picked up a beautiful filet of Halibut from my local Whole Foods fish monger. I know you may be thinking that fish from Whole Foods must be expensive. You are right. I paid about $21 per pound, but I asked the Fish Monger if there were days that they offered specials and guess what!? Our local Whole Foods in The Woodlands release specials on Wednesdays. I'm not sure if this applies to all Whole Foods but it's worth calling your local store to ask if they offer specials on certain days. Another way to justify the price is that you would spend at least twice this amount if you were to order Halibut at a restaurant. You are paying for a high-quality, sustainable fish that you are going to ENJOY cooking. Trust me--you are going to have fun with this recipe!

Want to learn more about the Whole Foods Seafood Difference?


Check out our Video and learn why this Carribean Inspired Recipe is going to take your taste buds to a tropical-themed fiesta!

And now.... The Recipe....
4 filets Wild Caught Halibut
¼ Bunch Cilantro, minced
½ teaspoon Himalayan salt
1 Medium Onion, Thinly sliced
1 Large Orange Bell Pepper, thinly sliced
½ Pineapple, ½ " slices
Himalayan Salt
Parchment paper, folded in half & cut into heart shape (see Video)
4 TBLSPOON Coconut Oil
¼ Bunch Cilantro, minced
Additional Coconut oil for sealing
For The "Compound" Coconut Oil:

1. Place Coconut oil and Cilantro in glass bowl

2. Season with ¼ teaspoon Himalayan Salt
3. Mash together with fork and set aside. Chef's Note: Refrigerate if temp is higher than 75.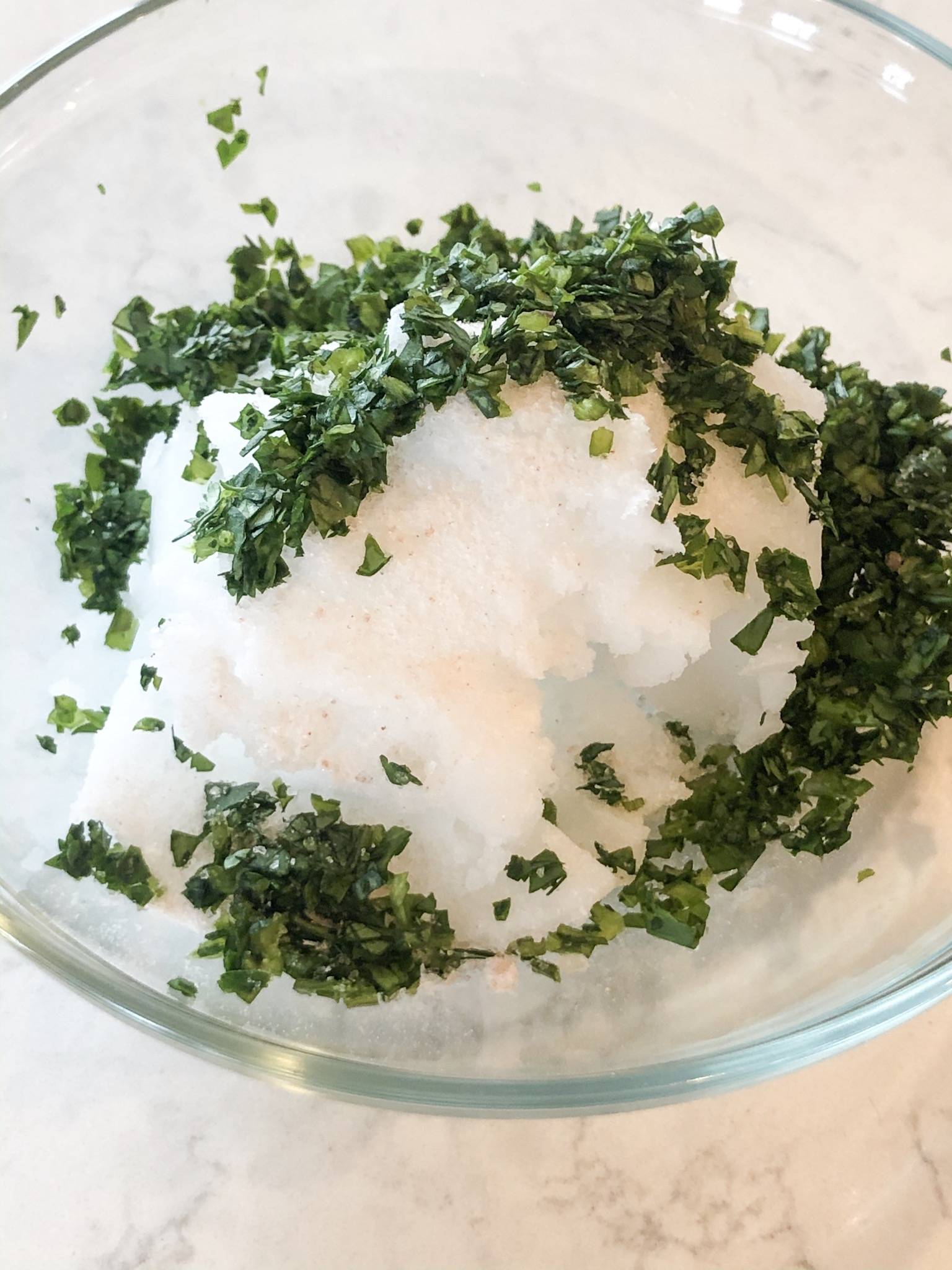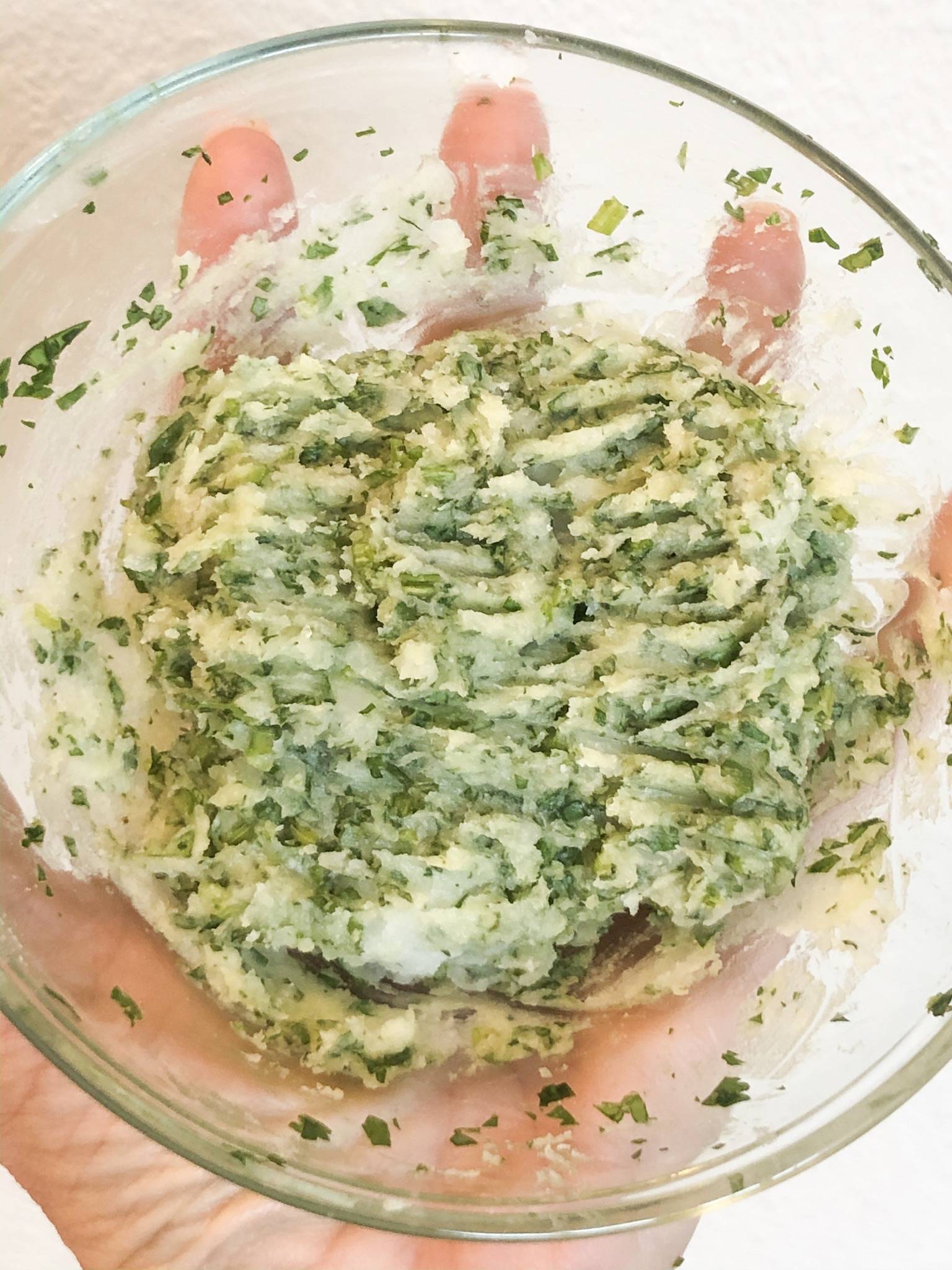 1. Preheat oven to 400.
2. Season both sides of halibut filet with ½ teaspoon Himalayan Salt.
3. Place on one side of folded line, line the edge of paper with a little bit of coconut oil.
4. Place pineapple slice, fish and top with ½ Tablespoon of "Compound" Coconut Oil.
5. Add bell peppers and onions.
6. Add another ½ Tablespoon of coconut oil.
7. Seal the paper envelope. (See video)
8. Cook 10 minutes per inch of thickness. Halibut was a little over 1" so I cooked for about 11 minutes.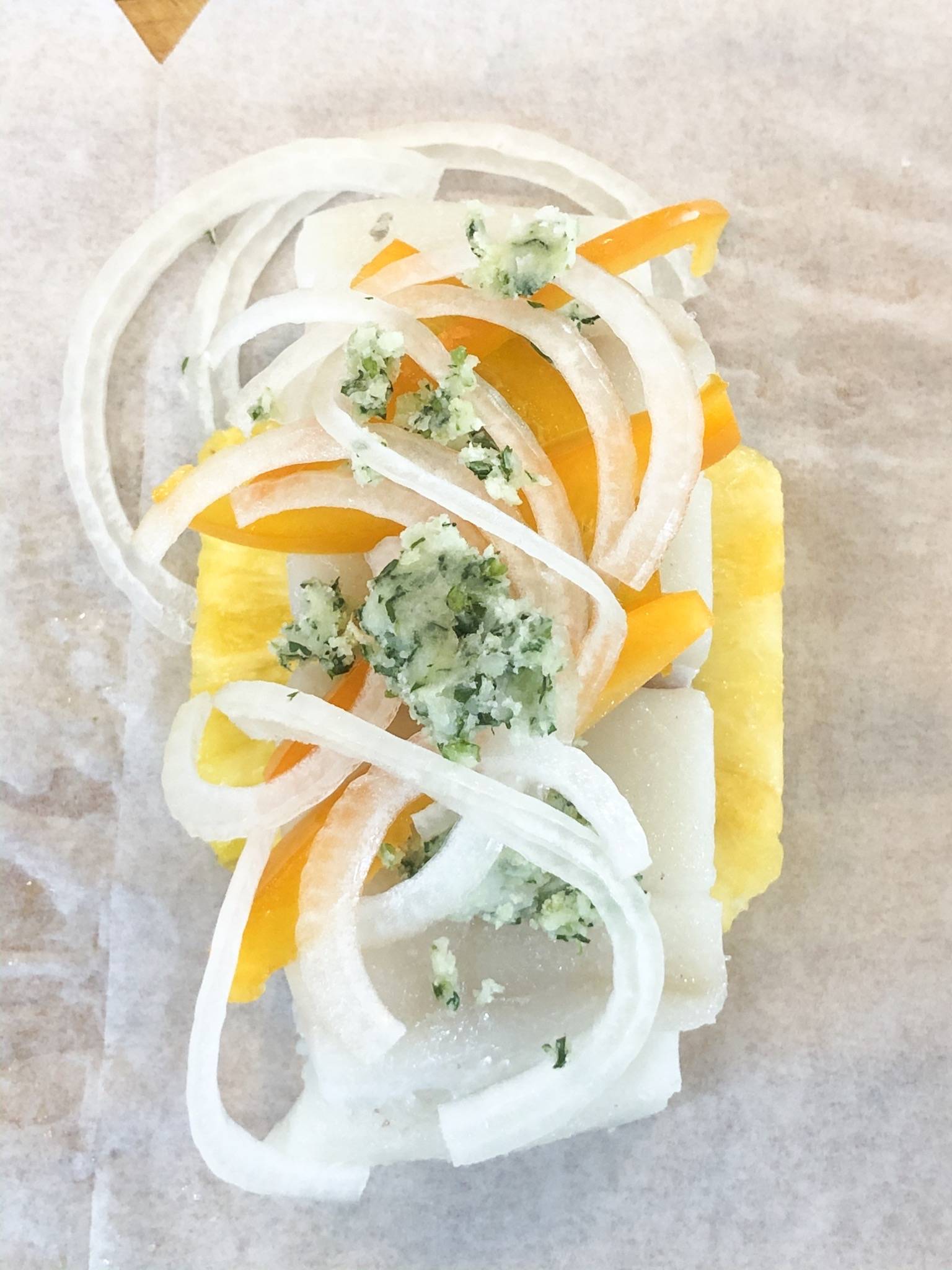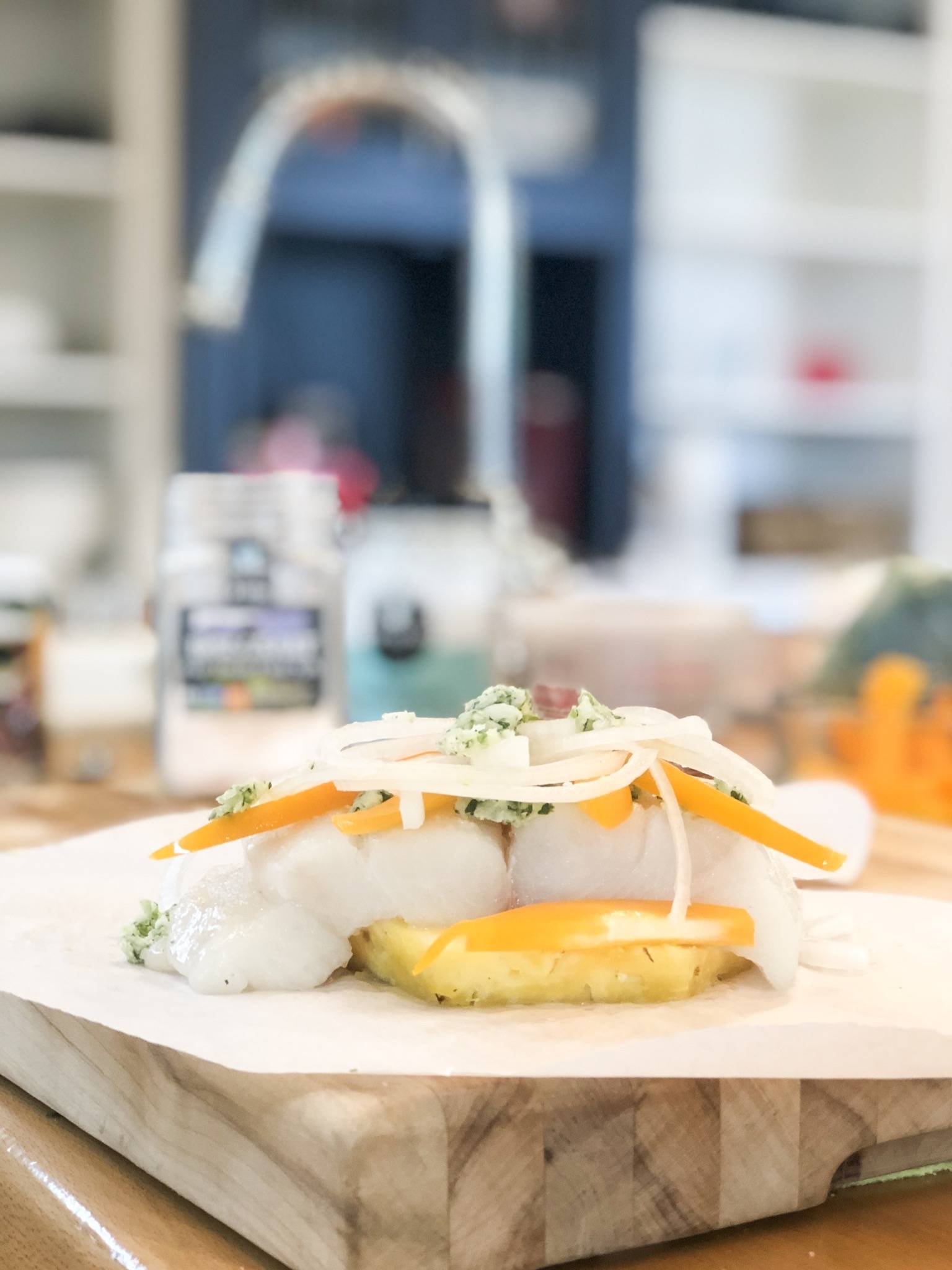 1. Carefully cut a slit on top of paper pocket, allowing steam to escape.
Tuck sides of paper in.
2. Serve alongside sauteed broccolini or spinach.
3. ENJOY the tropical party in your mouth! I know I did!!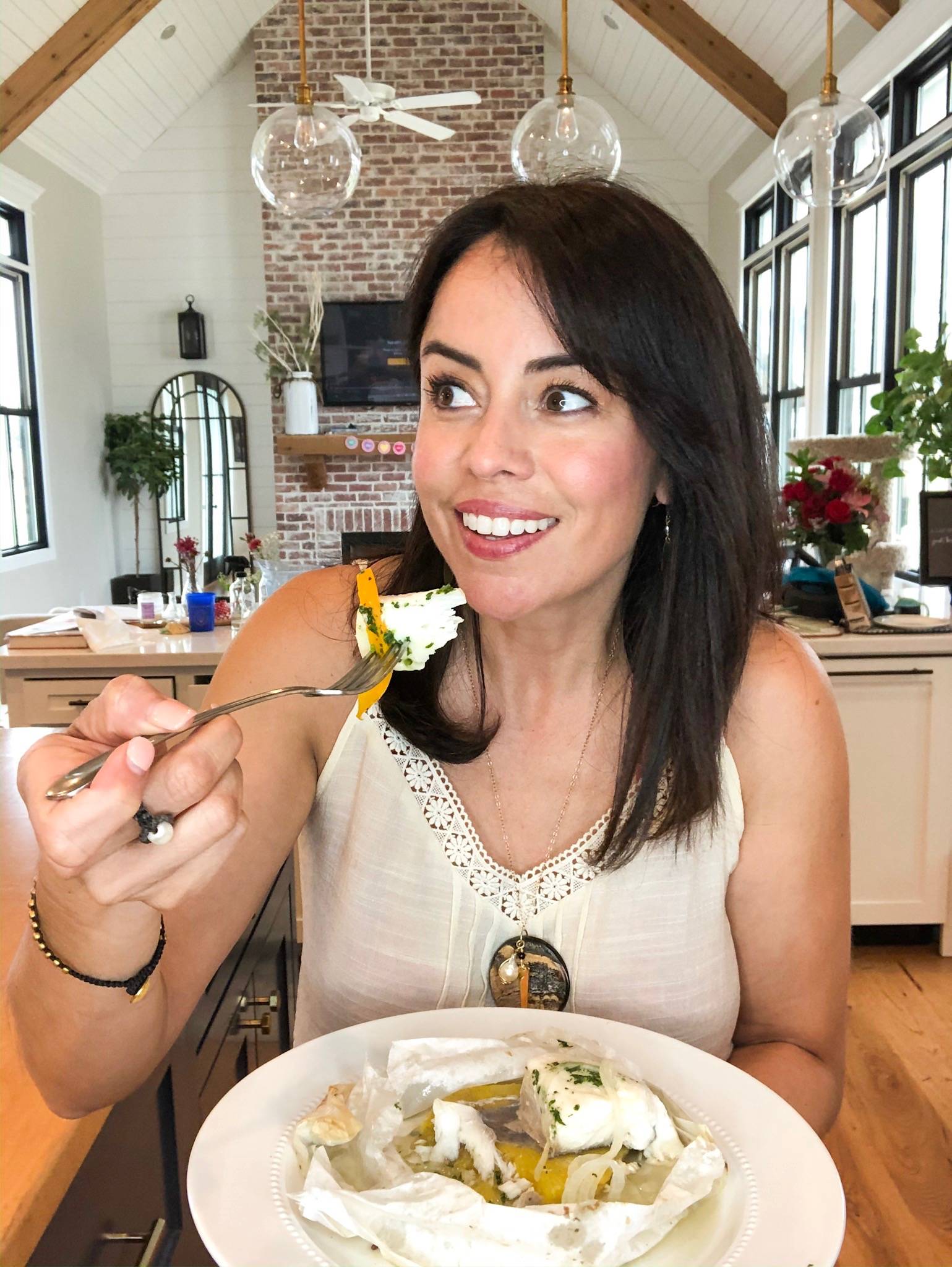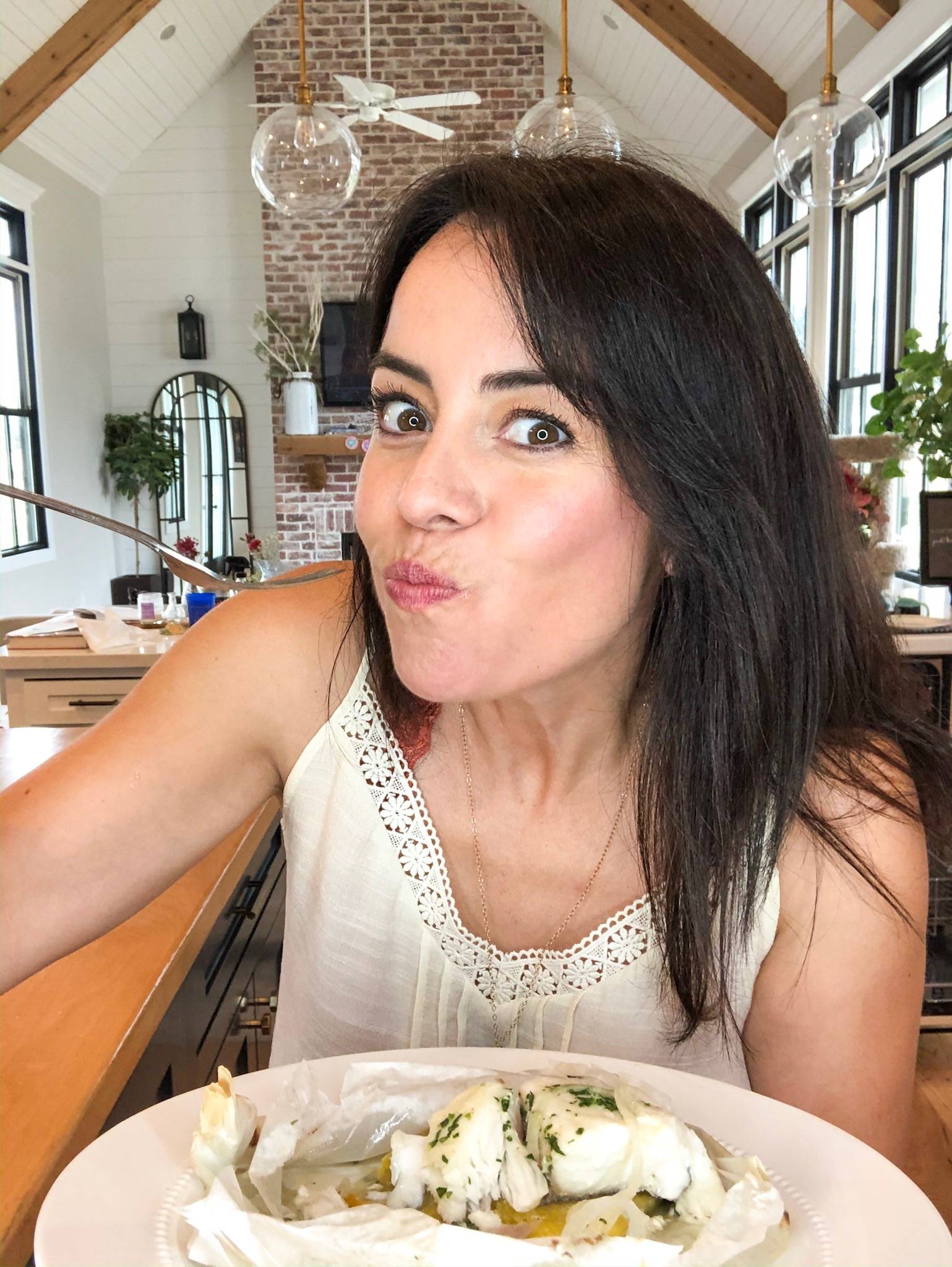 Watch the video tutorial!
If you're wondering what I'm wearing today...
This week we highlighted the
Leonor Jewelry Capsule
. I love these pieces! Elements of nature are highlighted in this set and include bovine horn, leather and pearls.
The featured necklace in this capsule is the
Leonor Pendant,
a show-stopper that's as beautiful as it is versatile T
he earrings are Sarah earrings by Vi Bella and feature hand-stamped brass with silver accent beads. I also changed it up a little by wearing the
Akolad bracelet
in black and brass.
---
---
0 comment