Peace-of-Mind Hacks for Modern Mamas
Posted by Natul Middlebrook on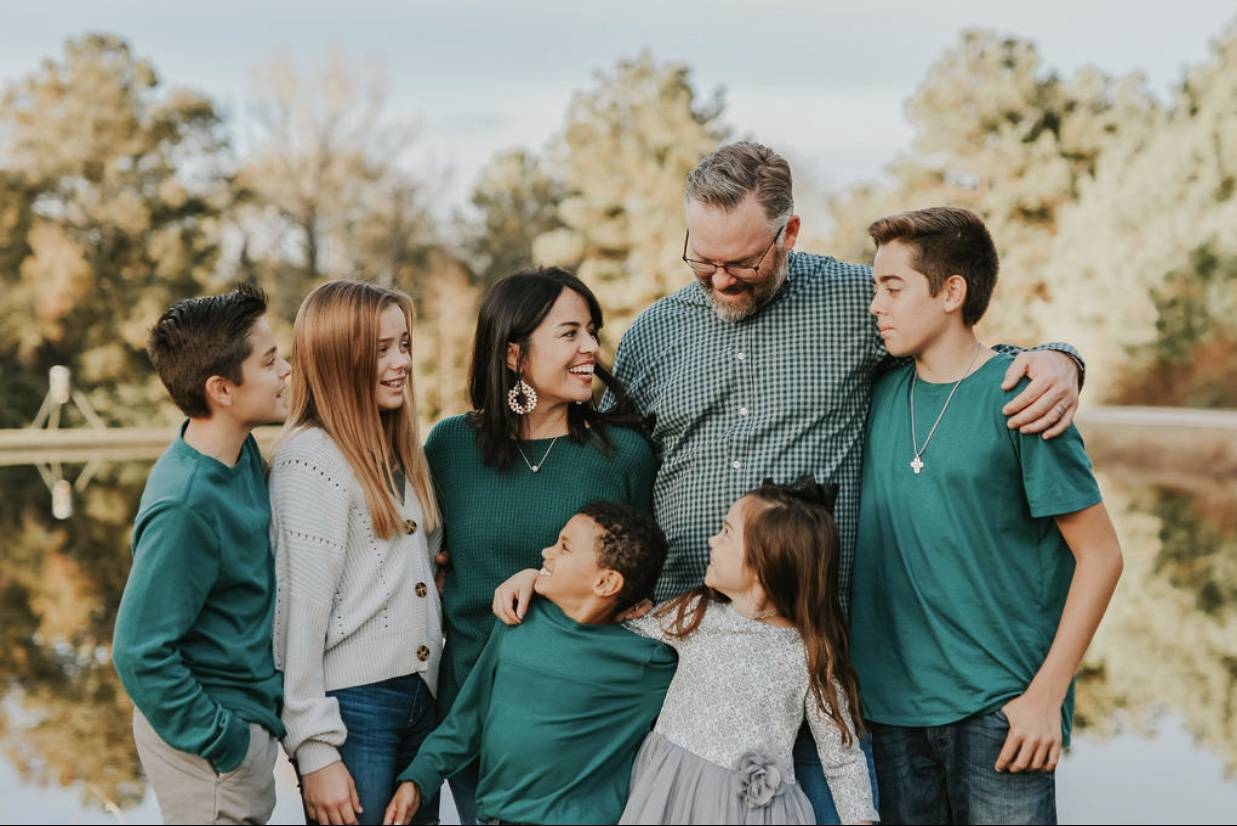 Several weeks ago, I was jogging in the historical district of our town when I ran into an old friend. And by old, I mean she is nearly 80 years old with bright blue eyes that still shine with youthful exuberance. She was walking out of her 1890 farmhouse when I happened to be jogging in front. We spoke briefly, but she mentioned a book that she had just reread that reminded her of the beauty of living a simple life. Upon hearing the word, "Simplify", I whipped out my phone from some deep, zipped pocket in my leggings and typed in the title of the book.
Couldn't we all use a little simplification?
A few days later, a new friend was trying to remember the name of a book that spoke of one woman's quest for balance in her life. She mentioned a few words from the title and when she did--a lightbulb went off in my soul--didn't I already know the title? It sounded so familiar--once again, I whipped out my phone and there was the title mentioned a few days earlier: Gifts from the Sea by Anne Morrow Lindbergh.
"Yes--that's it!
"Okay God--I get it--you want me to read this book. So off to Amazon Prime, I go!

What I find so interesting is how current the book reads even though it was written over 65 years ago. It feels reassuring how relevant Morrow's seaside ponderings remain today. Like a trusted mentor soothing me and telling me that my own battles have been fought by women throughout history--I'm not alone.
She shares her quest for a simpler life in the midst of very real pressures. While most of us can't take a two-week retreat to the beach and ponder our complicated lives--I, too, have been in search of simplification and balance in my life.

There are so MANY takeaways in this book, but I asked myself--What are some easy ways that the modern mama could begin this quest toward, not just simplification, but PEACE OF MIND because after all--isn't that what we're really after?
For Part 1, I am sharing 7 easy "peace-of-mind" hacks to start your decluttering process; all are super-practical and things that I found gave me a sense of relief in my own journey!
But first, here is an excerpt from Gifts from the Sea by Anne Morrow Lindbergh:

"I find that my frame of life does not foster simplicity...the life I have chosen as wife and mother. This is not the life of simplicity, but the life of multiplicity that the wise men warn us of. It leads not to unification but to fragmentation…...It is the life of millions of women in America.
The problem is not merely one of Woman and Career, Woman and the Home, Woman and Independence, it is more basically: how to remain whole in the midst of the distractions of life; how to remain balanced, no matter what centrifugal forces tend to pull one off center; how to remain strong, no matter what shocks come in.---Anne Morrow Lindbergh, Gifts from the Sea-1955


1. Declutter your Email Box
I once had a friend tell me that my home screen on my phone gave her heart palpitations. I was so overwhelmed by my inbox that I just cupped my hands over my eyes and pretended they weren't there--surprisingly enough, the tactic didn't work. I was missing important emails and was having trouble keeping organized. If you're in the same clogged inbox boat--here are a few tips:

Find Unrollme.com. You will thank me for it.

Create a Follow Up folder and quickly mark/move emails that you need to tackle later.

Get into a routine to clear out your Social/Spam---#DeclutterFridays, anybody??

Now go reward yourself with a latte, sister!
2. Consolidate MakeUp Routine
Applying makeup used to stress me out! I had so many different cosmetics that at one point, I carried them in a large zip-loc bag. I'd run out of time in the mornings so I lugged the plastic baggie with me to the car and did the whole "get dolled up while driving" bit--kids in tow and coffee in one hand. Sound safe? Until my friend told me about a brand of makeup that consolidates everything into 1 easy compact. Let me introduce you to Maskcara.

3. Squeaky Clean Car Soothes the Soul
The best $20 I spend every month is paying for a membership to my local car wash. I noticed that my constantly dirty car crushed bits of my soul every morning, but it never seemed like I had enough time to get it washed. When you commit to a membership, it forces you to run it through once or twice a week. I love Bubble King in Montgomery because their vacuums SUCK so good and once you get on top of the mess--it's much easier to maintain. I'm a little more proud driving my mommy-mobile and my soul gets spared daily crushing.
4. Consider a Capsule Wardrobe

I'll be writing a little more about this in Part 2, but tell me--how many minutes do you spend scanning your closet? I know, I know Sister--too many, right!? But here is the good news...Spring Cleaning is just around the corner and a perfect time to purge your closets from articles of clothing that deep in your heart you know have danced their final waltz with you. It was good while it lasted--but this Mama wants to spend precious minutes doing things that add meaning to her life.

Here is a great place for some Capsule Inspo but for now, I'll leave you with this BEST advice I read when it comes to purchasing clothes:
You see that lovely article of clothing hanging on that rack? This is it. This is the moment that you love that piece the MOST. The joy factor slowly dissipates from there. Lesson? Shop wisely, my friend and think ahead as to how you will get the most wear from that one piece.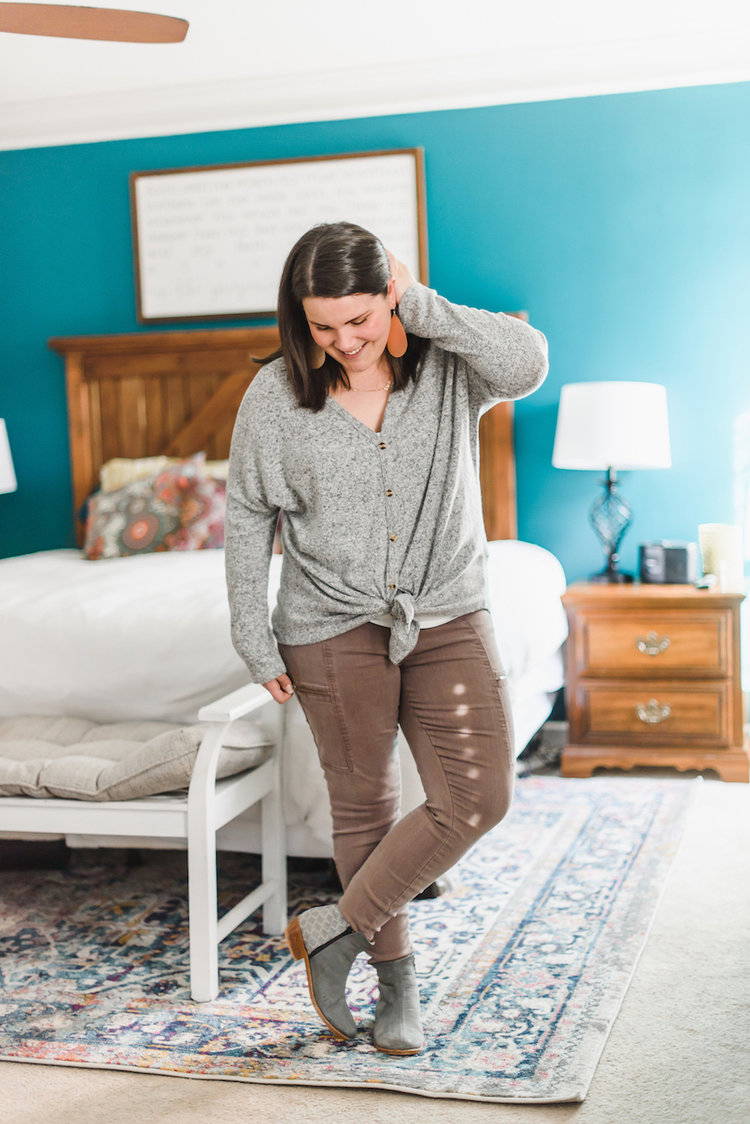 5. Brain Dump into ONE PLACE
Our stress is compounded by the running lists we have playing in our heads. Think about all the precious cells juggling fragments of to-dos and reminders in our brains! I know everyone has their own calendaring system--and trust me--I'm not one to be giving advice on this, but what I'm talking about is dumping all those lists into ONE INBOX. My inbox of choice is Evernote, but there are many options out there. To learn more, check out this super-informative podcast.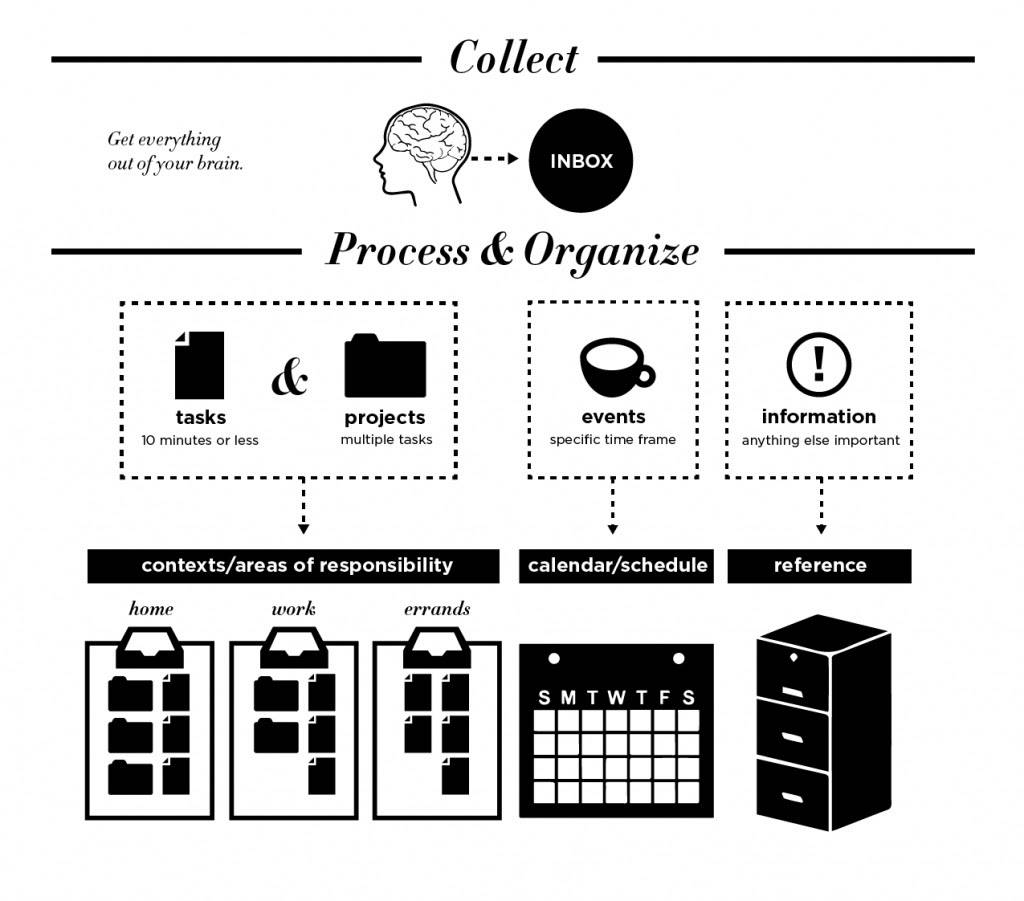 6. Switch to Red-Light Mode at Night
While I try to switch gears at night by reading a book or listening to Audible, there are times when I need to use my phone. I always make sure to switch my Display Screen to Dark Mode/Night Shift and make sure that the True Tone feature is active so light in the screen reflects the lighting in your room.

Why Do I Do This?
"Red light is ideal for evenings because it has a low color temperature, far lower than regular sunlight. You can be immersed in red light at night without giving your body a jolt and altering your internal clock like blue light does. If you're having trouble sleeping and you're surrounding yourself with unnatural blue light every night, that's likely a big factor. Switching to natural red light in the evenings can help your body ease into its sleep cycle more naturally."
Read More Here.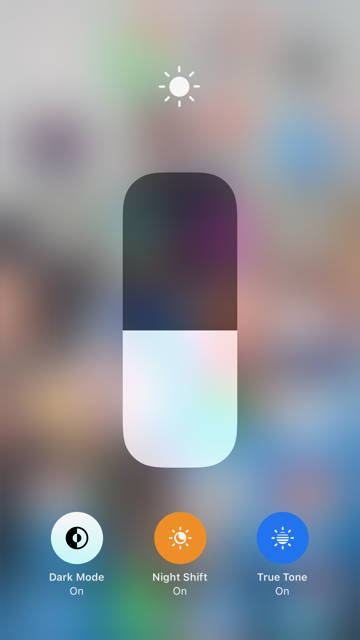 7. 30 Minutes to Plan 6 Meals
Another sucker of time is deciding what you and your tribe are going to eat this week. I am not a meal-prepper BUT what I always do is take 30 minutes on Sundays (sometimes Mondays) to plan out what I'm cooking for the week. It equips me with a game plan at the grocery store and helps safeguard us against the hangry plan of action; to pull into a fast-food drive thru.
More about this in Part 2, but here is a sampling of what Menu Planning Could Look Like: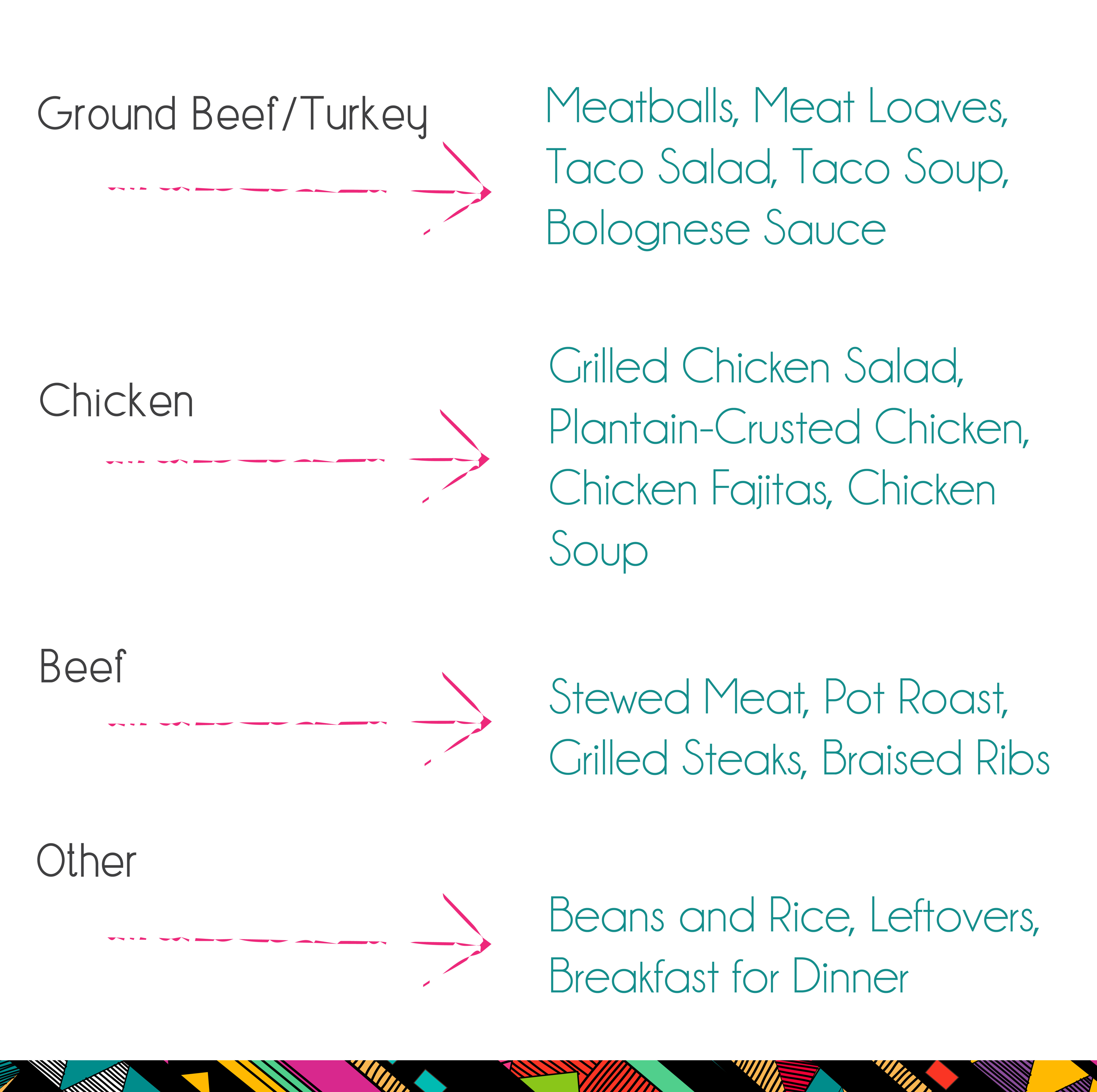 There you have it, Modern Mama! Which of these ideas do you find most helpful? Do you have your own simplification ideas? I'd love for you to share them with me at natul@huggmarket.org!
Be sure to be on the lookout for Parts 2 and 3 over the next week!

---
---
0 comment